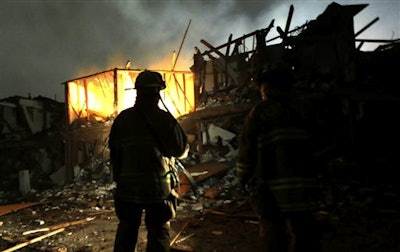 WASHINGTON (AP) -- President Barack Obama is ordering federal agencies to review safety rules at chemical facilities in response to the deadly explosion at a Texas fertilizer plant.
Obama has issued an executive order telling agencies to look for new ways to safely store and secure ammonium nitrate. That's the explosive chemical thought to have caused the Texas blast.
Agencies are also being told to determine whether more chemicals should be covered by federal regulations.
The massive explosion in April in West, Texas, killed 15 people and leveled hundreds of structures, including three of the town's four schools. It prompted new scrutiny of regulations at chemical plants and the risks to people living in surrounding areas.