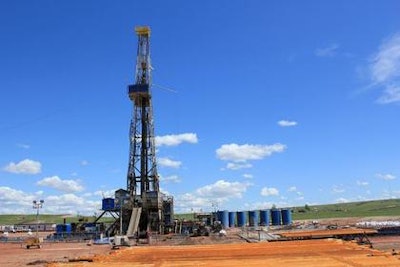 One state in America's heartland has been experiencing fairly drastic changes as of late. In North Dakota, oil was not the only thing booming, the infrastructure of the state followed suit. For example, towns like Williston and Watford City have recorded startling increase in infrastructure in the last three years alone. The changes are most prevalent in areas such as:
Jobs
The oil boom is estimated to have created more than 50,000 jobs in North Dakota. In 2011, in Williston it was reported that there were nine job openings for every person looking for work. A North Dakota Native Dean Descampe explained that, "You can walk into a six figure annual salary job out here with no experience if you knock on the right door." In fact according to one source, the average starting worker in the oil and gas sector could earn more than $90,000 a year.
Even in the wake of falling crude oil prices it appears North Dakota will be able to avoid massive job cuts. In 'North Dakota Oil Industry Avoids Layoffs,' Andrew Szal reported that producers such as Whiting Petroleum, Hess, Oasis Petroleum and Statoil, have said they will not be issuing jobs cuts in North Dakota, as has oilfield services provider Halliburton.
Housing
In order to keep up with the increased population brought by jobs in the oil industry towns are having to build thousands more housing units. Williston Economic Development reported that their housing stock has increased by nearly 60% in the last three years.
The Mayor of Watford reported that the number of housing units had increased from 500 in 2011 to 2,500 today as a result of the oil boom, and they still need more. "We're thousands of housing units behind where we need to be. And all you have to do to see the evidence of that is drive around and look at all the campers. You shouldn't be living in RVs in this country."
Roads
The oil industry requires trucks for a multitude of different reasons, whether that be for shipping oil out or bringing in water and other fracking chemicals, and because of this industry demand the North Dakotan roads are beginning to change. According to the Department of Transportation, the state approved $1.16 billion dollars for highways between 2013 and 2015. CNN also reported that passing lanes were also added to U.S. Highway 85 which is scheduled for completion by 2016.
To see some of the other ways North Dakota has changed since the oil boom check out the video below.