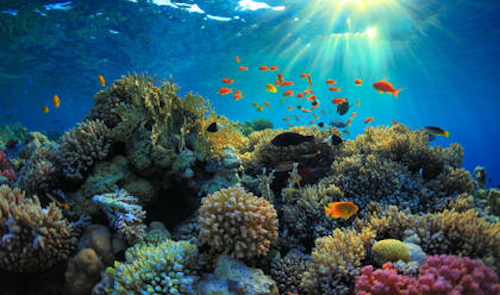 Chinese researchers developed a new material capable of capturing industrial pollutants found in ocean water, according to a recent report.
The study, published in the Journal of Colloid and Interface Science, aimed to create a synthetic material that could match the absorbent properties of coral.

Scientists from Anhui Jianzhu University developed a coral-like structure out of aluminium oxide nanoplates; aluminium oxide was previously used to remove pollutants but did not achieve optimum results. The synthetic coral structure, however, absorbed about 2.5 times more mercury than the conventional nanoplates.

Researchers hope that their findings could provide an improved method to cleanse the oceans of heavy metals, as well as prompt additional development of materials that mimic biological processes.

"Adsorption is an easy way to remove pollutants from water, so developing new products that can do this is a big challenge in environmental remediation," said Dr. Xianbiao Wang, one of the study's authors.