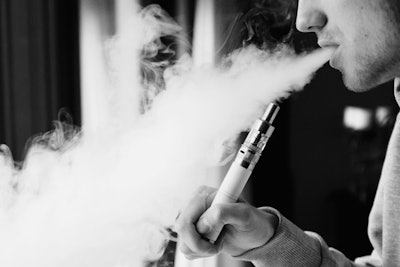 A recent study indicated that electronic cigarettes could be just as addictive as their conventional predecessors.

The report in the journal Chemical Research in Toxicology analyzed commercial samples of liquids produced for e-cigarettes.

The liquids contain nicotine, flavorings and other substances, and the research determined that they included "free-base" nicotine, the only one of three nicotine forms that is absorbed by the body. It's therefore considered the most addictive form of nicotine and is the same form included in traditional cigarettes.

The analysis also found that e-cig labels often did not match the actual nicotine content of the liquid.

The American Chemical Society noted that experts previously expressed concerns about the addictive properties of e-cigs and suggested that they could lead to consumption of conventional cigarettes.
Image credit: www.vaping360.com