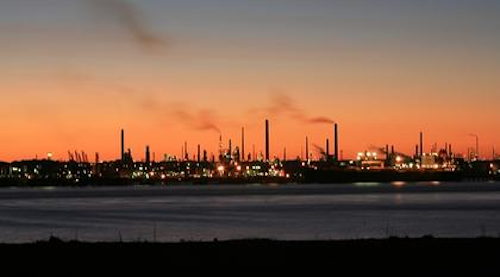 DEVILS LAKE, N.D. (AP) — An oil refinery with the capacity to process 20,000 barrels a day could open in Devils Lake.
WDAZ-TV reports city commissioners have approved an ordinance to allow oil companies to apply for a conditional use permit to build a refinery in Devils Lake.
The proposed refinery would be operated by American Dakota Energy a subsidiary of Eagle Ledge Petroleum LLC. The facility is expected to be built on roughly 350 acres west of the city.
Devils Lake officials have hired a Seattle-based attorney to draft an agreement that the city would then present to the operator of the proposed facility. Residents will get two opportunities to voice their opinions on the agreement before it is approved.
Oil companies also have to obtain a state permit to build a refinery.