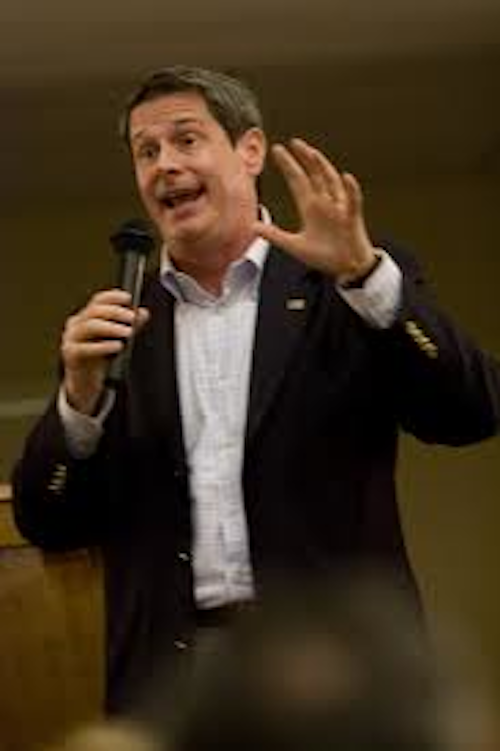 BATON ROUGE, La. (AP) — Louisiana's candidates for governor assured a group of oil and gas business leaders Friday that they understand the industry's value to the state.
To highlight their support, the three GOP contenders — U.S. Sen. David Vitter, Lt. Gov. Jay Dardenne and Public Service Commissioner Scott Angelle — backed a list of regulatory and civil law changes pushed by industry leaders.
"I'm committed to work with you as a very full partner," Vitter said, citing his dad's career as a petroleum engineer for Chevron.
Dardenne also referenced his childhood, saying his dad worked at a Standard Oil refinery for 41 years. "I certainly grew up understanding the importance of what this industry means," he said.
Angelle talked of his work as a former natural resources secretary to improve the regulatory climate for energy companies.
But the Democratic candidate in the race, state Rep. John Bel Edwards, was more measured in his comments, refusing to embrace several of the lawsuit limitations and legal changes sought by the industry.
"Reasonable people can always disagree about where to strike the balance," he said. He added: "We know the role that you all play in keeping this state great and moving this state forward."
The men spoke at a breakfast forum sponsored by the Louisiana Oil and Gas Association in Lake Charles that was streamed online by KATC-TV.
Vitter and Dardenne said they opposed local lawsuits filed against oil and gas companies for coastal wetlands damage. Angelle seemed to agree, saying: "The blame game will not fix the coast."
Edwards differed, saying courts should decide whether the lawsuits have merit.
"I don't believe that it's the proper job of the Legislature to tell local governments that they can't pursue action," said Edwards, a lawyer.
He also broke with the Republican candidates on the complex legal process for dealing with "legacy lawsuits." The suits seek compensation from energy companies that leased property and are blamed for damage from the drilling, such as ground water contamination.
Lawmakers passed a reworked process for handling technical aspects of the disputes last year. The changes were pushed by oil and gas companies that claim the lawsuits inhibit energy exploration and that trial lawyers drag out the lawsuits to maximize profits.
While Angelle, Dardenne and Vitter said the changes were needed, Edwards voted against them and he defended that decision Friday, saying he couldn't reach a compromise he could support.
Vitter came out most strongly on the need for even further changes to the state's civil court system, describing the litigation climate as "the biggest problem we have for our business environment."
Dardenne suggested the state should explore the idea of ending some judges' elections and allowing a commission to appoint certain judges instead. Angelle pushed back on that idea, saying voters should select judges.
All four candidates supported the state's 50-year, $50 billion coastal restoration plan and the current plans for funding a portion of it. But they offered few ideas of how to cover the full cost of the work, which Edwards estimated could actually reach $100 million.
"No generation has ever taken on a project of this magnitude and had every dollar in the bank when they started," Angelle said.