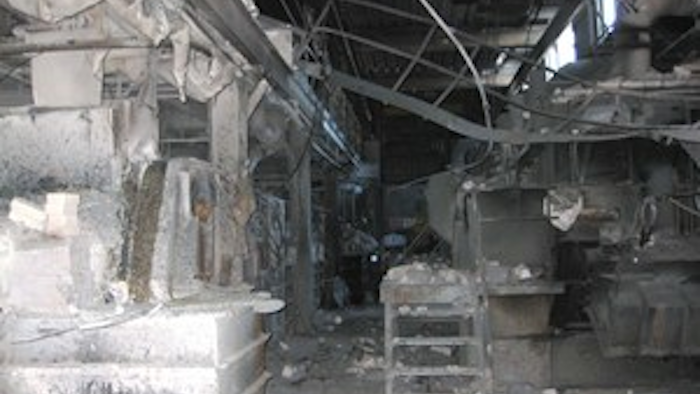 Federal investigators this week attributed a July 2010 Pennsylvania zinc refinery explosion to drainage problems and suggested workers overlooked several warning signs leading up to the disaster.

The U.S. Chemical Safety Board on Wednesday released a technical analysis of the Horsehead refinery explosion, which killed two workers and seriously injured a third in Monaca, Pennsylvania.


According to the report, an underlying design flaw led to an obstructed drainage system in a massive column used to distill liquid zinc from other materials. The superheated zinc flooded the column, which then ruptured and exploded.

Drainage system problems contributed to the shutdown of a previous column, but the report said the sump drain was not replaced when the reconstructed column — which generated more liquid runoff than the former structure — went up. The explosion occurred just 12 days after the new column began operation.

In addition, the report said that symptoms of a blocked drain were overlooked in the days before the accident, and that operators at the time of the explosion did not understand the dangerous conditions. Workers near the column were not warned despite a temperate alarm that sounded 10 minutes before the explosion.

"Missing these critical points indicates that, in large measure, hazardous conditions at Monaca had been 'normalized' and that process management had become desensitized to what was going on," said William Hunter, a British metallurgical consultant that prepared the CSB analysis.

The Horsehead facility closed last spring and the distillation method used there for decades — and linked to other industrial disasters around the globe — is no longer practiced in the U.S., although it continues in some overseas operations, most notably in China.