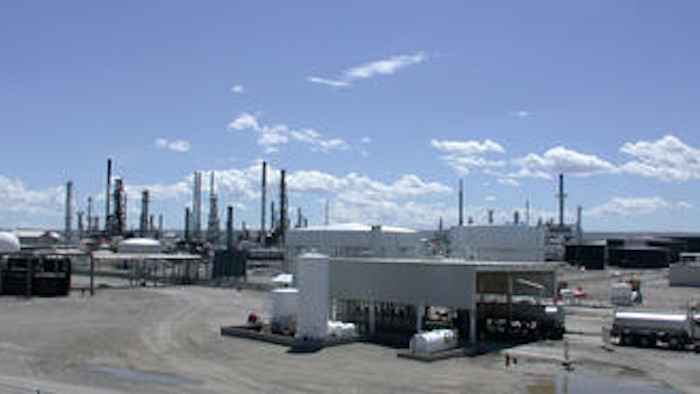 A recent survey of U.S. oil refineries suggested those facilities can keep up with increased domestic oil production through the end of next year.


The newly released report from Virginia-based Veris Consulting said refineries responding to the survey expected to increase their capacity for "very light and sweet" crude oil by more than 730,000 barrels per day from 2014 to 2016. The report also said refineries could take on an additional 798,000 barrels per day in 2016 under favorable economic conditions; that would amount to a total of 3.3 million barrels per day.

In light of the spike in U.S. oil production — and following a dramatic decrease in global crude prices in recent months — oil companies have been pressing for an end to the decades-old restrictions on exports of crude oil. In addition to arguing that those limits kept domestic prices down, oil companies raised concerns about the ability of refineries to keep up with U.S. production of sweet crude, which is largely generated by fracking, instead of the "heavy sour" imported crude they're more equipped to process.

But the report said those facilities could still handle a substantial amount of sweet crude flowing in from domestic shale deposits, and attributed any delays to "inadequate delivery infrastructure."

Poll respondents represented 61 percent of the nation's refining capacity; the report said the sweet crude capacity could be even higher when factoring in the remaining 40 percent.

"The domestic energy renaissance is boosting our economy and benefiting our national security, and our refining industry ... is fully capable of handling this production growth over the next few years," said Charles Drevna, president of the American Fuel & Petrochemical Manufacturers, which commissioned the survey.

The trade group represents refineries whose processed petroleum is not subject to the export ban.