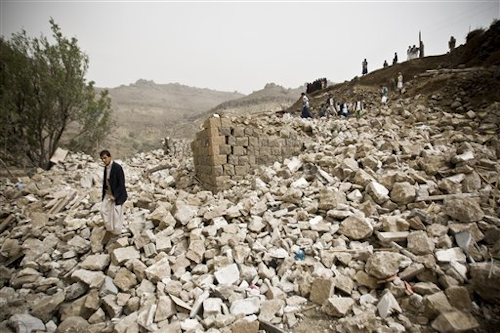 SANAA, Yemen (AP) — Yemen's liquefied natural gas company has shut down production due to the worsening security situation in the country amid a Saudi-led airstrike campaign targeting Shiite rebels.
The company, whose main shareholder is French oil giant Total SA, declared a force majeure Tuesday. That means that it is unable to meet its contracted demand.
The company's plant is located in Balhaf in the oil-rich central Shabwa province. Shiite rebels, allied with units from the military, have made territorial gains in the province, seizing its capital, Ataq, last week. Rival tribes have battled the advancing troops as Saudi-led airstrikes also have hit rebel locations.
The province is also a stronghold of Yemen's local al-Qaida branch.
Yemen is already suffering from electricity shortages and the plant's closure is likely to worsen the situation.