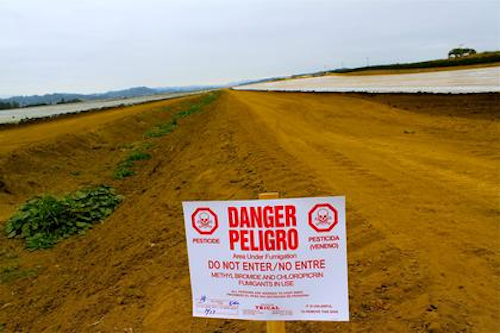 SAN JUAN, Puerto Rico (AP) — U.S. authorities have determined that the highly toxic pesticide methyl bromide caused a Delaware family to become seriously ill at a U.S. Virgin Islands resort, and that the chemical was used at the resort several times in the past year, officials said Tuesday.
The U.S. Environmental Protection Agency said it is contacting people including employees at Sirenusa resort in St. John to determine how many others might have been exposed to the pesticide. It was banned for indoor residential use in 1984.
"Methyl bromide is a potent neurotoxin, so it really affects your central nervous system," EPA Regional Administrator Judith Enck said in a telephone interview.
The Esmond family had rented a second-floor condominium at Sirenusa, a resort of 22 villas, late last month. The family began having seizures and was airlifted to hospitals in the U.S., ABC news reported Monday, quoting a written statement by family attorney James Maron that said the two parents are recovering but their two sons are in critical condition. Maron did not return calls seeking independent confirmation.
The U.S. Justice Department has opened a criminal investigation.
Enck said the pesticide was used March 28 on the condominium's first floor, and agents are trying to determine how much was employed. She said the EPA found that methyl bromide was used at other Sirenusa units in the past year, but declined to say how many, citing the investigation.
Sea Glass Vacations LLC, which rents units at Sirenusa, said in a statement it has terminated its contract with Terminix and the townhome under investigation is unoccupied.
"We are sending our thoughts and prayers to the family impacted by this tragic incident," the company said. "We remain committed to full cooperation with all local and federal authorities."
Terminix spokesman Pete Tosches said in a statement that the company is conducting its own investigation and is cooperating with authorities.
"We're committed to performing all work we undertake in a way that is safe for our employees, customers and the public," he said.
Enck said the EPA is awaiting results of air and wipe samples taken from the condominium.