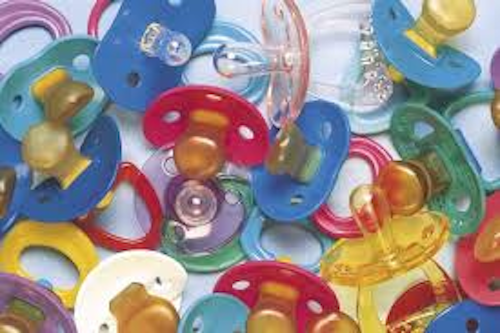 SALEM, Ore. (AP) — Oregon senators took steps to regulate toxic chemicals in children's products and toys when they approved legislation Wednesday requiring a state agency to build a list of chemicals, such as arsenic, mercury and formaldehyde, found in items made for kids under the age of 12.
Under the bill, companies manufacturing children's toys and products, such as pacifiers, clothes and car seats, would have to inform the Oregon Health Authority they're made with ingredients that fall on the "list of high priority chemicals." Some large manufacturers could have to phase out those chemicals from their products after six years.
Lawmakers have been trying to pass legislation monitoring chemicals in children's products for years, and a similar measure was shelved in 2013 by senators after it passed the House. That bill would have set up a database to track the use of 19 chemicals shown to be harmful to children and phased them out after five years.
The bill is modeled after a 2008 Washington law requiring manufacturers of children's products to report whether their items contained harmful chemicals.
Supporters of the proposal, which include environmental groups, the Oregon Nurses Association and the Oregon Medical Association, have been arguing it will protect children from being exposed to harmful chemicals linked to developmental disorders and illnesses.
"For those of us that have experienced development disabilities in our life and have children affected by conditions like autism, we know that a lot of these chemicals are neurotoxic," said Eugene Democrat Sen. Chris Edwards, whose son has autism.
But opponents argued the bill was overreaching and oversight should happen at the federal level. Oregon's bill has also drawn pushback from industry groups, such as the American Chemistry Council and the Toy Industry Association who say regulation should come from federal authorities.
"Government is supposed to do certain things. But government isn't supposed to control every facet of everyone's life. And this is a step in that direction," said Sen. Jeff Kruse, a Roseburg Republican.
Congress is considering reforming the 1976 Toxic Substances Control Act, which regulates more than 80,000 chemicals that have been introduced on the market and are used in products ranging from cellphones to water bottles.
In June, the U.S. House approved a bipartisan bill updating the safety standards for tens of thousands of chemicals that are currently unregulated. A similar version is also in the U.S. Senate, but lawmakers are grappling with language that allows both strong state regulations of dangerous chemicals while avoiding a different set of rules in each state.
Senators cleared the bill in an 18-11 vote. It now heads to the House.