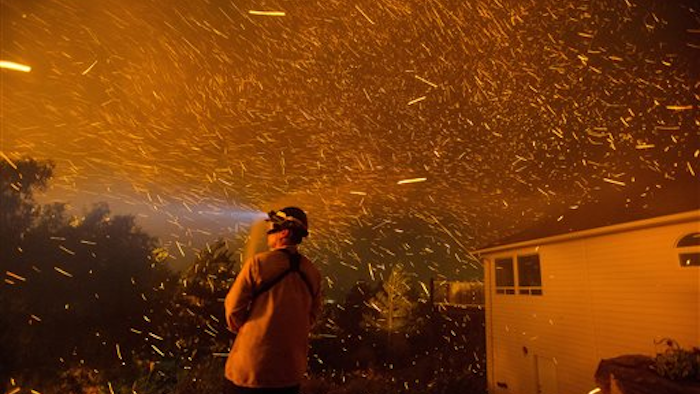 WENATCHEE, Wash. (AP) — Emergency management officials have issued a "shelter in place" order after ammonia started leaking from a fruit warehouse burning in a central Washington wildfire.
Chelan County Emergency management issued the order late Monday morning for an area within half a mile to the south of the Blue Bird fruit warehouse in Wenatchee. But Washington State Patrol Trooper Darren Wright said it was unclear how many people remained in the area because they had already been advised to evacuate.
The wildfire was fueled by high temperatures and strong winds as it roared into town Sunday afternoon. The blaze ignited in brush just outside Wenatchee and quickly burned out of control, destroying two dozen structures.
The Blue Bird warehouse, which uses ammonia for cold-storage, was among a few commercial buildings to burn.