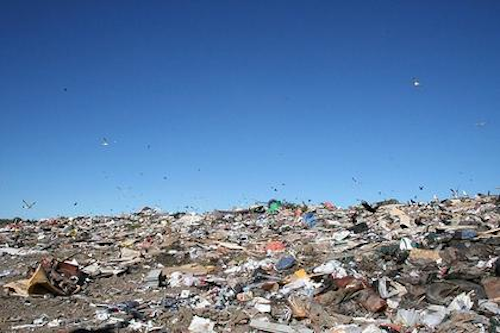 SPRINGFIELD, Ill. (AP) — A central Illinois landfill won't be allowed to accept certain types of chemical waste without getting approval from local governments under a settlement.
Illinois Attorney General Lisa Madigan announced Thursday that Clinton Landfill Inc. had agreed to a consent decree prohibiting the landfill from taking waste such as toxic PCBs. The landfill will also be barred from accepting manufactured gas plant wastes.
PCBs, or polychlorinated biphenyls, were used in products such as paints and fluorescent lights. They were banned in the U.S. in 1979 after it was found they can cause cancer and damage to nervous and reproductive systems.
The consent decree was filed in DeWitt County Circuit Court on Thursday. Madigan said in a prepared statement that the agreement "protects the public's right to be heard before chemicals are accepted by landfills in their neighborhoods."
The landfill in DeWitt County had tried since 2007 to get state and federal permits to store PCBs, the Springfield bureau of Lee Enterprises newspapers reports. Local governments banded together to prevent it because the landfill sits over the Mahomet Aquifer, which provides water to about 800,000 people.
The company owning the landfill and DeWitt County earlier agreed to a settlement stemming from a dispute over the failed plans to store PCBs. An attorney for the company said earlier this year that it was giving up on the idea.
The state Legislature approved a measure signed by Gov. Bruce Rauner that bans manufactured gas plant wastes from being stored in municipal landfills. The measure was meant to add another layer of protection for the Mahomet Aquifer.
The consent decree also requires Clinton Landfill to comply with state environmental regulations, Madigan said. The company would be required to do regular groundwater tests to make sure not harmful contaminants are being released.