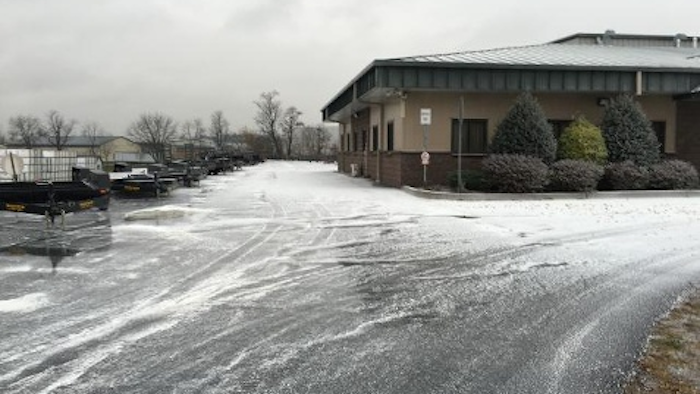 Earlier this week, a chemical overflowed from a silo in a parking lot in New Holland, Pa. and unleashed a blanket of white dust that looked like snow. Which chemical was the culprit? Polyvinyl chloride -- also known as PVC.
PVC is the third most common produced synthetic polymer in the U.S.
According to local media, the PVC belongs to a company called Superior Plastics Products, Inc. Initially, the company didn't notify local authorities but tried to clean up the mess itself. Cinder blocks were used to keep the PVC from flowing into nearby storm drains, but some of the PVC nevertheless escaped.
Ultimately, company says it has hired an environmental cleaning crew to vacuum up the remaining powder. The Department of Environmental Protection is investigating the incident.
PVC comes in two forms and is used in a plethora of products from doors and windows to pipes, rubber and inflatable products. Acute, short-term exposure to vinyl chloride, which is used to make polyvinyl chloride, at high levels can cause damage to the central nervous system, dizziness and headaches. Long-term exposure to vinyl chloride through inhalation is also considered dangerous, and the EPA has classified the chemical as a known human carcinogen.