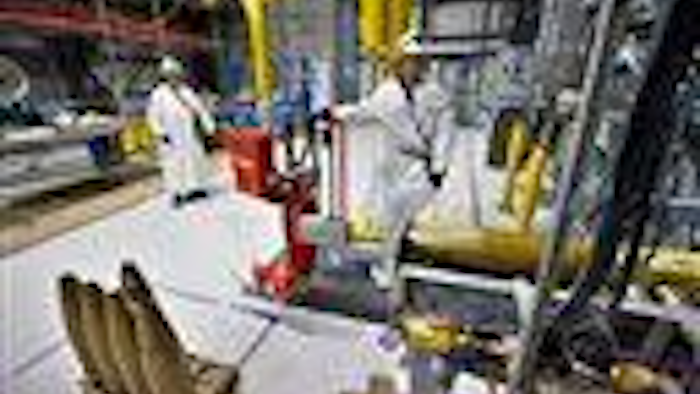 RICHMOND, Ky. (AP) — Construction is complete on a facility that's part of a $5 billion project to safely destroy Kentucky's deadly stockpile of Cold War-era chemical weapons.
The Blue Grass Chemical-Agent Destruction Pilot Plant near Richmond has been in the works for about a decade.
The plant will neutralize about 520 tons of nerve and mustard agents, rather than burn them, after a long-running citizens' campaign that opposed the incineration method.
"It's a huge milestone, but we still got a ways to go," said Craig Williams, who led the grassroots campaign that came together in the early 1990s.
Kentucky's chemical weapons stockpile is the last in the U.S. that's still sitting in storage. Williams said just a drop of the VX nerve agent stored at the facility can kill a person in three minutes.
The plant's neutralization process adds chemicals and water to the agents, changing their toxicity. After that, the diluted chemicals are destroyed. Once the facility opens, workers will conduct months of test runs before using the live agents.
"It's kind of like a test drive," said Williams, who is planning to tour the facility Tuesday with reporters. "When you're working with this stuff, you don't want to get a clunker."
Another site in Colorado has been built and is expected to begin destroying weapons next year.
Destruction of the Kentucky weapons is scheduled to be completed around 2023.