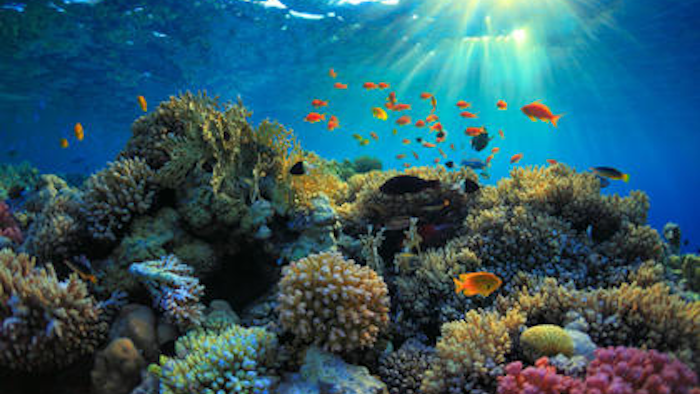 A recently released study suggests that a chemical commonly found in sunscreen could be killing off coral reefs throughout the world. An international team of scientists found high levels of oxybenzone near reefs that are particularly popular with tourists in Hawaii and the Caribbean.

Oxybenzone helps filter ultraviolet radiation — preventing sunburn and protecting against skin cancer — and is found in some 3,500 brands of sunscreen.

But the study, published in the Archives of Environmental Contamination and Toxicology, also found that the compound can kill baby coral and deform the DNA of both adult coral and coral in the larval stage.

Laboratory experiments showed that oxybenzone essentially traps the larvae and prevents them from dispersing along currents. The chemical also resulted in coral bleaching, a process that removes vital algae from the tiny marine creatures.

The use of sunscreen by beachgoers and divers results in thousands of tons of lotion washing into coral reef areas each year. The research found damaging effects on coral at 62 parts per trillion, or a drop of water in 6.5 Olympic-sized swimming pools.

In areas of Hawaii and the Caribbean, concentrations were 12 times that amount. Craig Downs of the Haereticus Environmental Laboratory in Virginia said that the findings could help explain the 80 percent loss of coral reefs in the Caribbean.

"The use of oxybenzone-containing products needs to be seriously deliberated in islands and areas where coral reef conservation is a critical issue," Downs said.

Coral reefs are not only among the most diverse and productive marine ecosystems, but they also support commercial fishing and tourism businesses and can help keep dangerous storm surge at bay.

Scientists recommended that divers forego hygienic products in favor of skin guards or wetsuits, while U.S. National Park Service officials in tropical areas called for the use of reef-friendly sunscreens that rely on titanium oxide or zinc oxide.

The American Academy of Dermatology said that oxybenzone is one of the few ingredients to protect against UVA and UVB rays and that it has not been shown to be a health hazard.