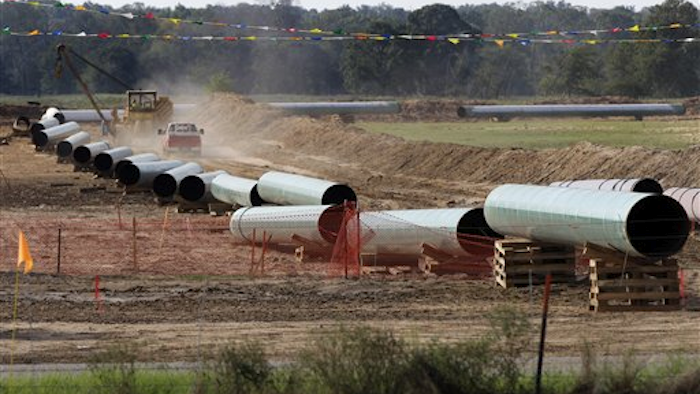 WASHINGTON (AP) — Safety regulators have quietly placed two extra conditions on construction of the Keystone XL oil pipeline after learning of potentially dangerous construction defects involving the southern leg of the Canada-to-Texas project.
The defects involved high rates of bad welds, dented pipe and damaged pipeline coating — and they've been fixed.
But the Obama administration wants to make sure similar problems don't occur during construction of the pipeline's northern leg. That segment, between Alberta, Canada, and southeastern Nebraska, is on hold pending a decision by the administration.
One condition requires TransCanada to hire a contractor chosen by the U.S. government to monitor construction and make reports about whether the work is sound.
The second requires TransCanada to have a quality management program to ensure that the pipeline meets "the highest standards."