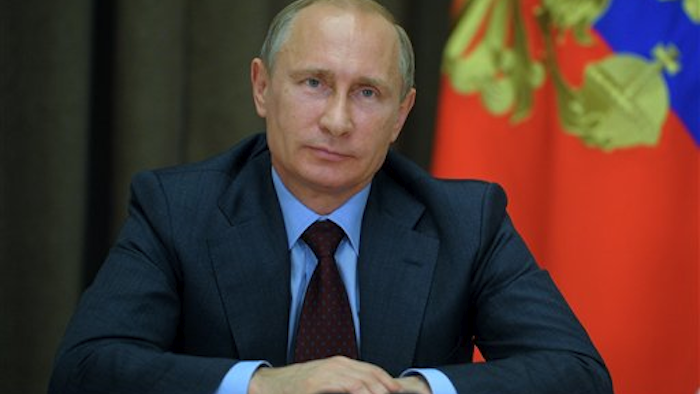 MOSCOW (AP) — Russia has begun drilling on its northernmost oil well, in the Kara Sea off the northern coast of Siberia.
The well is part of a joint project between the Russian state-owned oil company Rosneft and ExxonMobil to develop the region's oil reserves, which are estimated at up to 100 billion barrels.
The Russian-American project comes despite deteriorating relations between Washington and Moscow over the crisis in Ukraine, in which each side has hit the other with sanctions.
President Vladimir Putin, who gave the signal to begin the drilling Saturday in a video linkup between the Arctic and his summer residence in Sochi, praised the project as an example of "pragmatism and common sense."