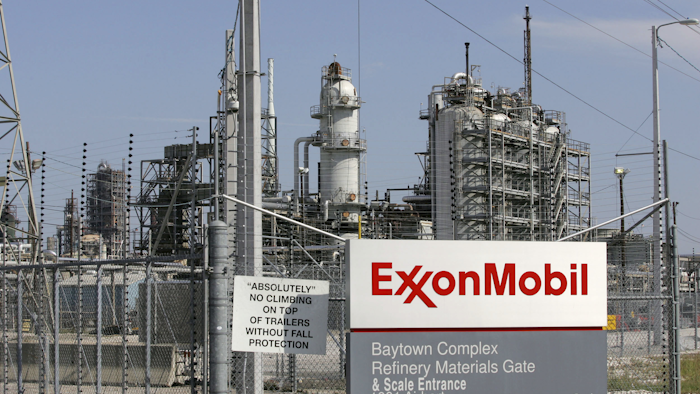 A few weeks ago, ExxonMobil announced its joint plan with Saudi chemical giant SABIC to build a new plant in America's Gulf region. Now, local media in Victoria County, Texas have reported that if it's chosen as the location for the new plant, it would create hundreds of jobs and lead to a boom for the local economy.
Exxon and SABIC are currently considering four sites in Texas and Louisiana for the plant, including Victoria County. The new facility "a world-scale steam cracker and derivative units," according to Exxon.
All told, the plant is expected to create about 600 permanent jobs, another 3,500 indirect jobs during operations, as well as 11,000 construction jobs during the five-year buildout phase. Exxon said that the average salary for the permanent employees will be $90,000.
The facility will also boost the local economy to the tune of $22 billion in gains for the state during construction and about $50 billion during the plant's first six years of operation.
A representative from the city of Victoria said that the boost would would be particularly welcome in Victoria where falling oil prices have hit the local economy hard.
Exxon and SABIC have said they're not sure yet when the site location announcement will come.