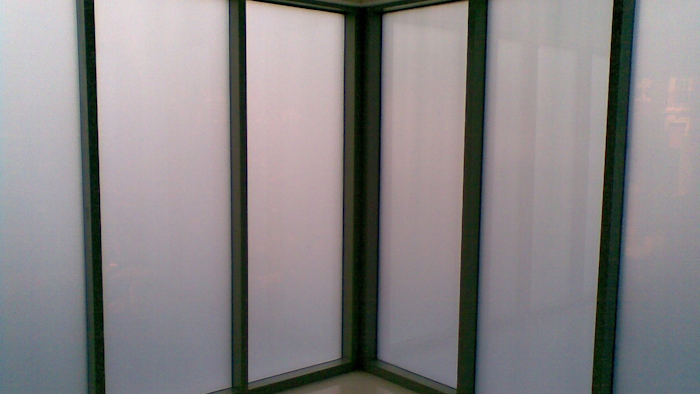 A recent report by Research and Markets had identified which companies are likely to dominate the global smart glass market in the coming years.
Overall, the market is projected to grow nearly 20 percent between 2016-2020. Research and Markets arrived at its estimation by considering the projected sales of smart glass products in electronics, transportation and smaller emerging markets such as solar energy. But the report identified infrastructure as one of the key market segments driving growth.
"With the governments of many countries around the world opting to construct buildings and offices with energy-saving properties, the global smart glass market is estimated to grow at a rapid pace," the report states. "The infrastructural development segment accounted for 25 percent of the market in 2015 and is the second-largest application segment for smart glass across the globe."
In particular, the report said the demand for glazing will be the main driver of market growth.
Here are the biggest players on the market:
- AGC
- Corning
- DuPont
- PPG
- Saint-Gobain
The report said the following companies are also prominent vendors:
- 3M
- ASG
- AutoGlass
- Balco
- BASF
- Bayer
- Cardinal Glass
- Carlex
- ChromoGenics
- Citala
- Domoticware
- Dow Chemical
- Garware Suncontrol
- Gentex
- Gesimat
- GKN
- GlasNovations
- Glass Apps
- Heliotrope
- Hitachi
- ICE AV
- Innovative Glass
- InvisiShade
- Kinestral
- LTI Smart Glass
- NeoView Kolon
- Nippon Sheet Glass
- Pleotint
- Polytronix
- Pulp Studio
- Ravenbrick
- Scienstry