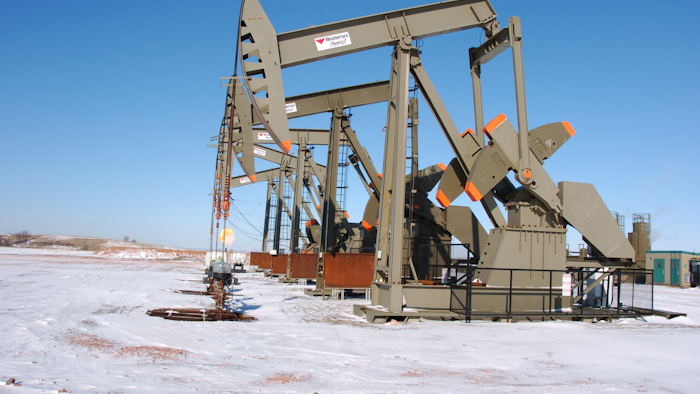 LONDON (AP) — The International Energy Agency expects global demand for oil to grow less than previously expected next year due to a weaker economy.
The Paris-based agency, which consults oil-importing nations, lowered its forecast for demand growth next year to 1.2 million barrels a day from 1.3 million barrels a day previously. That would be a slowdown from this year's growth of 1.4 million barrels a day.
The price of oil has fallen in recent weeks, and the international benchmark, Brent, was down another 54 cents at $43.51 a barrel after the IEA's report on Thursday.
The recent drop in prices appears due to a combination of waning expectations of economic growth and high supply. The IEA noted global supply rose in July and that there was an inventory overhang in June.