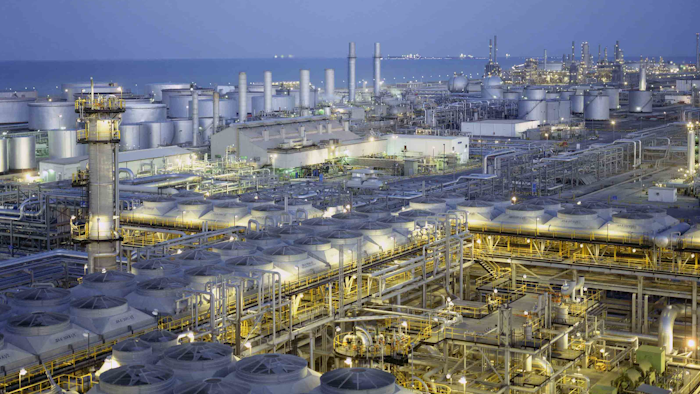 Two state-owned Saudi Arabian companies this week moved closer to the development of what would be their first joint project.

Saudi Aramco and Saudi Arabian Basic Industries Corporation on Tuesday announced an agreement to conduct a feasibility study, due early next year, of a massive plant to convert crude oil into feedstock for chemical production.

Sources told Bloomberg in April that the plant would be built in the western coastal city of Yanbu. The project could dramatically bolster the country's chemical industry at a time when the government is seeking to modernize its economy.

Oil giant Aramco is owned entirely by the government, but Saudi officials hope to sell shares as part of an effort to reduce the country's reliance on oil. Eventually, officials plan for both Aramco and SABIC to be owned by the state's Public Investment Fund.

Aramco and SABIC are also considering a joint investment in the country's shale gas operations, according to Bloomberg.