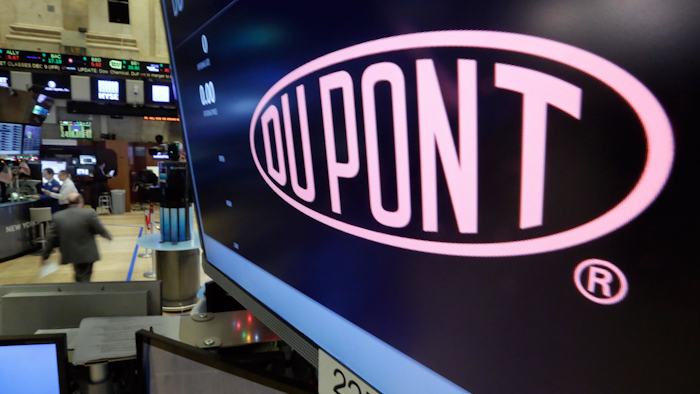 COLUMBUS, Ohio (AP) — DuPont has begun presenting its case this week in one of 3,500 lawsuits alleging a link between illnesses and the company discharging the chemical C8 into the Ohio River.
Anthony Playtis, who spent years overseeing testing and monitoring of workers at DuPont's Ohio River plant in West Virginia, testified Tuesday that blood tests of plant workers were below the company's acceptable exposure limit. The plant dumped as much as 55,000 pounds of C8 into the river each year that made its way into the drinking water, The Columbus Dispatch.
"I never believed the amount of C8 would cause injury," said Playtis, 69, the former occupational health coordinator who lives three miles from the plant with his family and still drinks the tap water.
The case against the Delaware-based chemical company alleges that David Freeman, of Washington County, got testicular cancer because of C8, a chemical used to make Teflon. Freeman, 56, contended in the lawsuit that residents along the river suffered from C8 in tainted drinking water, which he blamed for his sickness.
The West Virginia Department of Environmental Protection concluded in 2002 that the chemical presents "possible health risks to the public."
But Playtis, who retired in 2012, said C8 wasn't regulated in the early years, so the company created its own policies for how workers handled it and were tested. Although the chemical stays in the body for many years, the company found no troublesome levels in workers, he said.
"Just because it's there doesn't mean it's doing anything," Playtis said.
DuPont settled a lawsuit in 2005 that required it to pay for a health study, which found that there is a "probable link" between C8 and several cancers.
"I was quite surprised because the findings weren't consistent with our observations," Playtis told.
Freeman's case is among the first few cases to be heard. In one now under appeal, jurors awarded $1.6 million to a woman who got cancer.