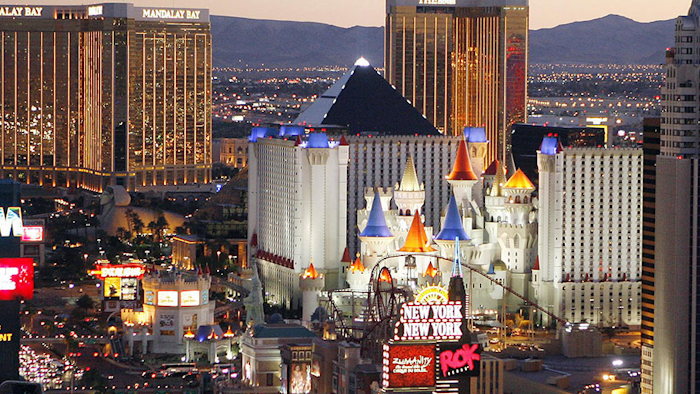 Nevada regulators hope to soon begin the long-delayed process of clearing a more than mile-long toxic chemical spill from Las Vegas' south side.

The Las Vegas Sun reports that after years of legal and funding questions, the Nevada Division of Environmental Protection is planning to remove perchloroethylene from the Paradise Palms neighborhood by next spring.

Perchloroethylene, or PCE, is a common dry-cleaning solvent and is considered a likely carcinogen.

The PCE contamination in Paradise Palms — the result of spills at a dry-cleaning business at the nearby Maryland Square Shopping Center — is one of at least 40 plumes in the Las Vegas area monitored by the NDEP.

Although none of those spills contaminated the city's drinking water supply, the Paradise Palms plume is spreading through groundwater and, in some cases, converting to gas and seeping into homes.

Officials installed mitigation systems in some homes, but next year, they finally hope to address the larger issue before it poses greater health risks.

"In the absence of action, that contaminant will be there effectively in perpetuity," NDEP's Scott Smale told the Sun.
Regulators plan to extract and treat nearby groundwater, then pump it back underground to reduce the overall PCE concentration to levels considered safe.

The project could take three to 10 years and cost between $5.7 million to $7.9 million. Nevada law requires those liable for the contamination — such as businesses, landlords or insurance companies — to foot the bill, and a lawsuit to address those costs began in 2008.

A judge finally approved the cleanup plan last year, nearly 20 years after the Paradise Palms plume was discovered.

Although nearby residents are relieved that mediation efforts are about to get underway, critics argue that more should be done to address the risks of PCE, which is legal in Nevada and remains in use by an estimated 28,000 dry cleaners nationwide.