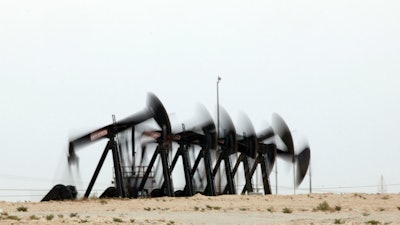 More robust enforcement efforts by federal regulators significantly curbed the amount of "proven" oil and gas reserves in the U.S. this year.

Bloomberg reports that the equivalent of 9.2 billion barrels claimed by 59 oil and gas companies were scrapped to date in 2016, which equated to more than 20 percent of the country's proven reserves — by far the largest since 2009 rules tweaks by the U.S. Securities and Exchange Commission.

A producer's oil and gas reserves represent a crucial component of the company's value, and the number of reserves jumped significantly amid the shale boom in the U.S.

The reserves, however, were subject to a price threshold determined by an SEC formula, and two years of lagging crude prices wiped many wells off the books.

Analysts also said that the SEC is stepping up its investigations of reserve claims. Agency rules stipulate that claimed reserves must be drilled within five years — and that's where its crackdown is making an impact.

Bloomberg noted recent bankruptcy filings by Houston-based Goodrich Petroleum, Linn Energy and Ultra Petroleum as well as Pennsylvania natural gas company Penn Virginia.

"They're not accepting pat answers," former SEC regional director David Woodcock told the publication.