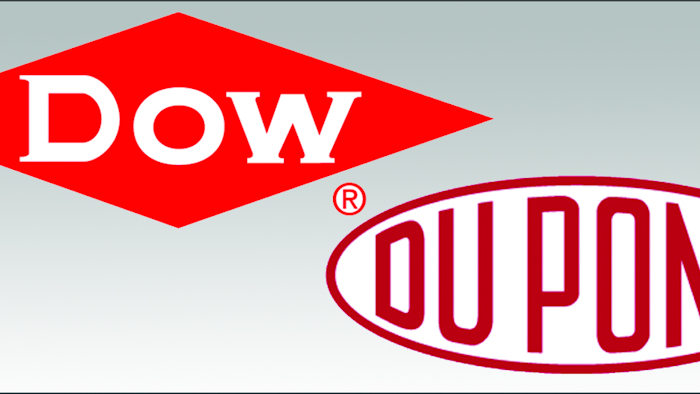 Dow and DuPont have set the date for when the companies' shareholders will vote to marry the two chemical conglomerates.
On the morning of July 20, the companies will hold simultaneous shareholder meetings about 700 miles apart to cast their final votes on the proposed $130 billion merger. The boards of both companies have already unanimously agreed to the deal.
The merger is still undergoing regulatory review. Last month, DuPont's CEO, Edward Breen, said he predicted that review by the U.S. Securities and Exchange Commission will be completed by June 30. The deal will also have to pass the smell test by the Department of Justice, which has blocked mega-mergers in the past. Assuming it is approved, the companies are slated to begin merging by the end of this year.

Once combined, they will then spin off into three separate companies. The materials segment will be based at Dow headquarters in Michigan. The agriculture company will be headquartered in Wilmington, Delaware, but research and management will be concentrated in the Midwest. The specialty products business, which will combine DuPont's nutrition, electronics and safety divisions, will also call be based in Wilmington.
According to Philly.com, some analysts have predicted that parts of the businesses will be sold off.