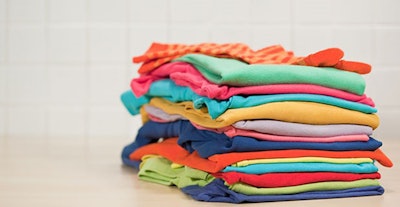 Procter and Gamble Co. isn't going to stand by and watch the "green" laundry market take off without it. This month, the Cincinnati-based multinational consumer goods company rolled out a new version of Tide, one of its oldest products.
Called Tide PurClean, the new product boasts a formula similar to other eco-friendly detergents: it leaves out dyes, optical brighteners and blue agents and swaps many petroleum-derived chemicals with planted-based alternatives. Overall, about 65 percent of the ingredients are biobased.
The detergent is also manufactured in a zero-waste facility that uses 100 percent renewable wind energy — and the bottle is 100 percent recyclable to boot.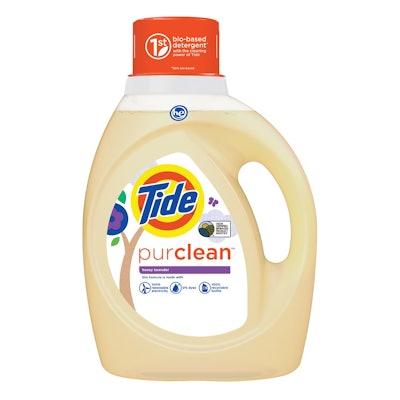 The revamp marks a major milestone for a product that has been on shelves since World War II. Tide has been such a significant mainstay of the detergent market that the American Chemical Society deemed it a "National Historic Chemical Landmark" in 2006.
But the company is following a shift in habits for consumers who want to stock their homes with feel-good products.
According to the most recent estimates by the U.S. Department of Agriculture, plant-based products annually contribute a sizable $369 billion and four million jobs to the U.S. economy.
And although eco-friendly cleaners from major brands such as Seventh Generation and Ecover only account for about 3 percent of laundry detergent sales, Tide PurClean could help move the market toward greener options.  
Some of that success, however, will likely depend on how well the product overcomes a nagging stigma that "green" cleaners can't get the job done as well — an issue the company addressed with reassurances that customers won't be disappointed.
 "Many people have yet to embrace laundry detergents with biobased ingredients because they feel there is a trade-off when it comes to cleaning performance, so we designed our biobased formula to provide more of the environmental benefits people increasingly seek without compromising the trusted cleaning power of Tide," Sundar Raman, P&G's vice president of North America Fabric Care, said in a statement.