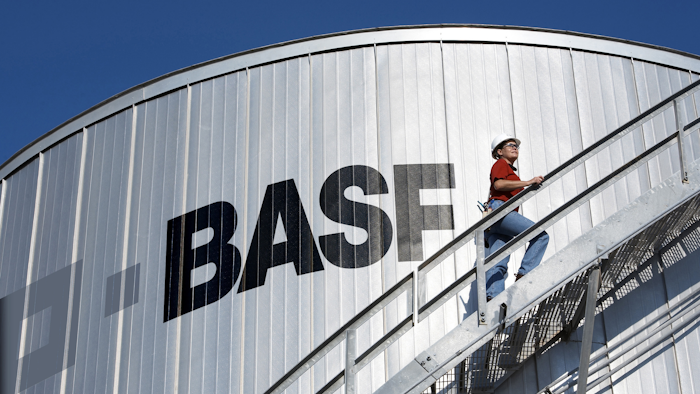 As a wave of unprecedented consolidation continues to shake up the global chemical industry, the world's largest chemical company is apparently content to stand pat.

Sanjeev Gandhi, a member of BASF's executive board who oversees Asian operations, told Bloomberg this week that the German chemical giant doesn't "see any pressure" to join the recent flood of mega-mergers.

"We feel very comfortable right now and we watch with a lot of interest what happens in the industry," Gandhi said from the company's Ludwigshafen headquarters.

A variety of factors, including low energy and commodity prices, helped generate some of the largest chemical sector mergers in history in recent months.
DuPont and Dow Chemical are expected to finalize their merger later this year. Although DowDuPont will rival BASF in size, the company plans to split into three publicly traded companies within two years.

In addition, state-owned ChemChina acquired Swiss agribusiness giant Syngenta in hopes of making its farm fields more efficient.

Syngenta previously rejected overtures from U.S. rival Monsanto, who this week turned away a takeover bid from Bayer. Monsanto officials, however, said that it could accept a higher offer from the German company.

BASF reportedly considered a bid for DuPont despite the announcement of its tie-up with Dow, but instead the company chose to divest some of its operations in recent months.

Last year, BASF announced an asset swap with Russian natural gas giant Gazprom, and this year it expects to complete the sale of its industrial coatings business to Dutch chemical company AkzoNobel.

Gandhi also downplayed the potential role of activist investors -- another factor in the recent merger and acquisition boom -- within BASF.

He added, however, that the company would not hesitate to join the fray if a "strong strategic fit" attracted executives and shareholders.

"If there's an opportunity we will move, as we have done in the past and as we will do in the future," Gandhi told Bloomberg.