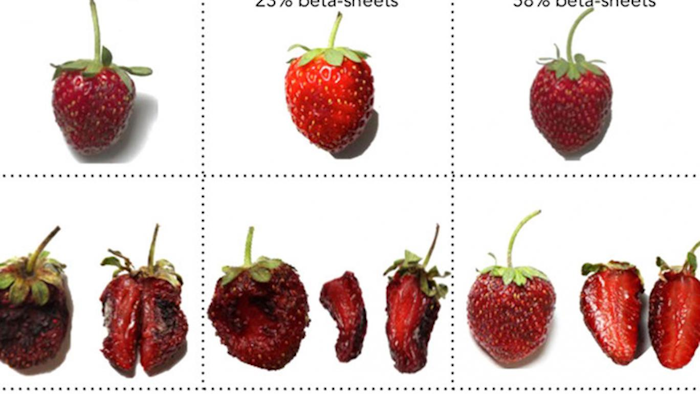 The prevalence of plastics in the world's waterways has sparked major concerns of contamination and pollution.  
While some scientists have focused their efforts on clearing the ocean of the massive plastic island floating at sea, others are working on decreasing our use of plastic all together.
Enter, a team of biomedical engineers at Tufts University in Massachusetts, who have whipped up a clingy and nature-made food wrap. The coating is made from fibroin, a protein found in silk that helps make it one of the world's toughest naturally made materials.
The food can be covered in the coating by being dipped in a liquid that contains fibroin, or it can be applied with a spray.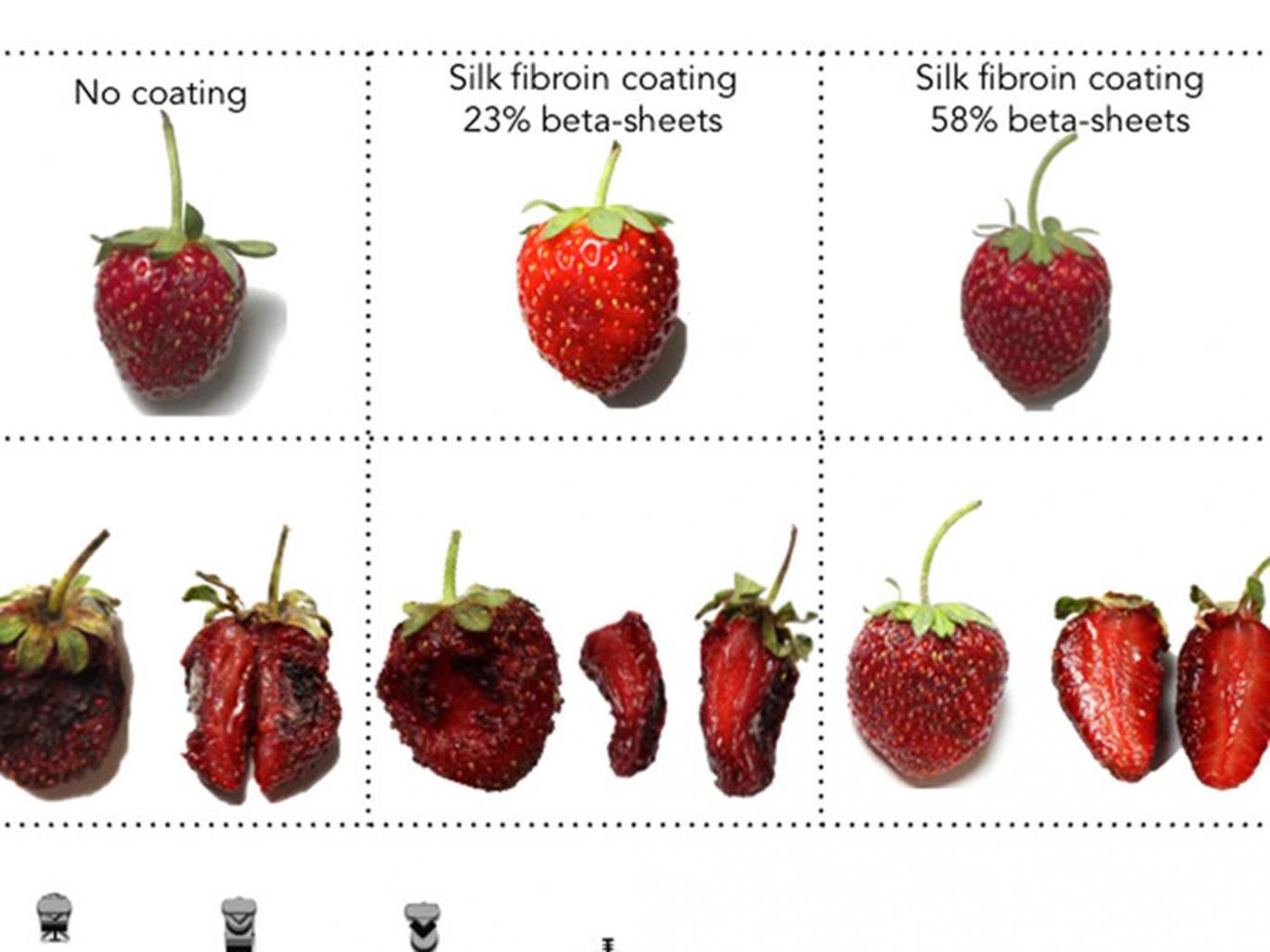 Studies by the team have shown that the coating prolongs the shelf life of fruits by reducing cell respiration rate and water evaporation. After seven days, strawberries left without a coating at room temperature became soft and discolored, while the coated berries kept their freshness. The same scenario was attempted on bananas with similar results.
Fibroin, which is made by worms of moths, makes a good option for food coatings because it is flavorless and odorless. Toxicology tests of the coating also showed promising results.
"For all the elements considered, the detection values were significantly below the toxicity levels in drinking water, as per World Health Organization guidelines," the paper, published in Scientific Reports, said.