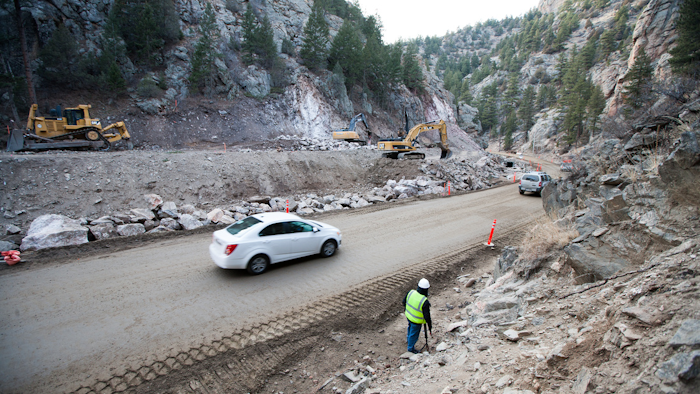 Chemical runoff from a Colorado highway project resulted in the loss of more than 5,600 fish along a picturesque section of river through the Rocky Mountain foothills last month.

The Coloradoan reports that the fish, including rainbow and brown trout, suckers and dace, were killed in early March after work near Larimer County Road 43 and Storm Mountain Road Bridge spilled a plume of concrete and chemicals into the North Fork of the Big Thompson River.

Colorado environmental authorities blamed a combination of factors, including site conditions, weather and topography, for the accident. Workers continue to repair roads in the area following devastating floods in 2013 and another high-water event last year.

"While this has been a sad event, we hope that people will remain focused on the ultimate goal, long term and long lasting canyon recovery," Colorado Parks and Wildlife Area Wildlife Manager Larry Rogstad said in a statement.

Conservation groups, meanwhile, expressed concern about the spill's impact on their efforts to restore Big Thompson Canyon, a stretch of river between Rocky Mountain National Park and Colorado's Front Range, following the floods.
Colorado Trout Unlimited Executive Director David Nickum called it a "body blow" to local trout populations and called for "answers and accountability."

"The Big T is a very famous and popular river with anglers, and we're deeply concerned about how an accident of this magnitude could have happened," Nickum said in a release.