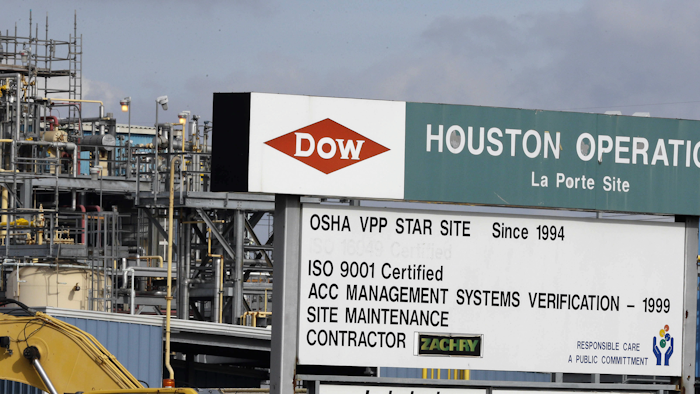 Dow Chemical's posted first-quarter earnings were higher than expected partially thanks to sweeping cost cutting measures.
Though profits were higher than analysts predicted, they still slid. According to the Associated Press, "For the three months ended March 31, Dow Chemical Co. said that earnings available for common shareholders were $169 million, or 15 cents per share. A year earlier the Midland, Michigan-based company earned $1.39 billion, or $1.18 per share."
The company blamed a strong dollar, which boosts the price of the company's products overseas, and falling oil prices on the decline in earnings.
Yet other measures seem to have helped offset those losses. In particular, Dow is cutting about 2,200 jobs as part of a cost-cutting effort ahead of the company's planned merger with DuPont later this year.
Last year, Dow also sold its chlorine operations to Olin Corp. in a $5 billion deal that aimed to slash less-profitable products from the company's portfolio.
Both factors contributed to the growth in Dow's profit margins during the last quarter, which were the widest they've been in a decade.
Earlier this week, DuPont announced that its sales fell 6 percent in the first quarter because of lower volumes and a stronger dollar. DuPont has also initiated sweeping cost-cutting measures including job cuts to about 10 percent of its global workforce of about 54,000 employees.
The companies are expected to merge later this year in a deal worth $130 billion. Earlier this week, DuPont indicated that the required regulatory review of the deal is on track to be completed this summer.