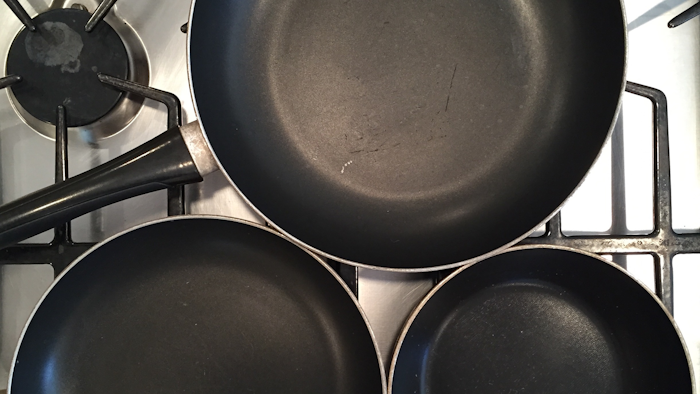 DuPont ceased production of the key chemical in its Teflon non-stick coating in the wake of links to serious health problems.

A recent report, however, suggested that the chemicals that replaced it likely aren't much better, and that current regulations keep health officials and the public in the dark about their potential dangers.

The Intercept reported last week that Environmental Protection Agency researchers Mark Strynar and Andrew Lindstrom found evidence of 12 new perfluorinated chemicals, or PFCs, in the waters near a DuPont plant in North Carolina in 2012 — including GenX, the commercial name for the chemical that replaced perfluorooctanoic acid in Teflon.

DuPont produced perfluorooctanoic acid — also called PFOA or C8 — for decades before its settlement with the EPA in 2005.

The company's spun-off chemical division, Chemours, now faces liability for thousands of personal injury lawsuits from residents near a former plant in West Virginia who were allegedly sickened by C8 exposure.

The replacement chemicals, however, likely contain "the same chemical performance properties" as well as similar levels of "toxicity and environmental persistence," Strynar and Lindstrom wrote to The Intercept.

The report added that under current chemical oversight rules, companies can omit or redact information they consider important to their business from filings with the EPA. That standard made safety investigations by regulators or outside analysts particularly difficult.

The Intercept report detailed replacement chemicals for other long-chain PFCs and BPA, which is through to be an endocrine-disrupting chemical, as well as stymied EPA efforts to regulate a series of flame retardants.

Congress is considering a long-sought overhaul of the nation's toxic chemical laws, but the article added that neither the House nor Senate version would require companies to file specific safety information for new chemicals.

"We need to reduce the emissions as fast as possible and evaluate whether uses are essential," environmental scientist Zhanyun Wang, a specialist in PFCs, told The Intercept.