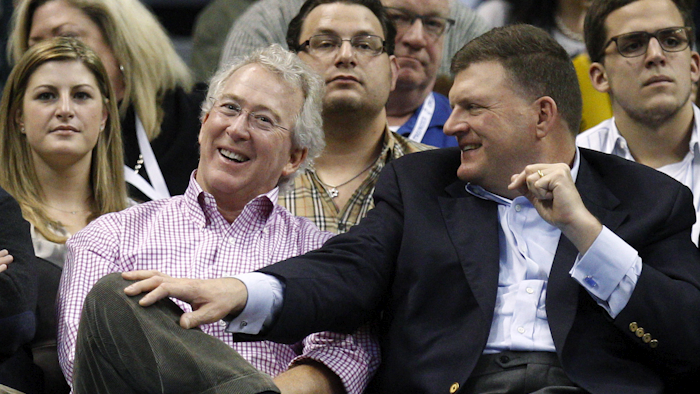 Fracking visionary. True American entrepreneur. Hotshot sports figure. Aubrey McClendon's public persona had a dash of all three. But was he also a fallen-from-grace businessman?
Just hours after a federal grand jury had accused McClendon, the ex-CEO of oil and gas giant Chesapeake Energy, of rigging land bids during the gas boom, McClendon's car slammed into the side of a bridge and erupted into flames. McClendon, who was the only person in the car, died at the scene.
McClendon was survived by his wife and three kids, and left behind a legacy as one of the American shale revolution's great pioneers.
Here's a look at his meteoric rise, sudden fall, and multiple stumbles along the way.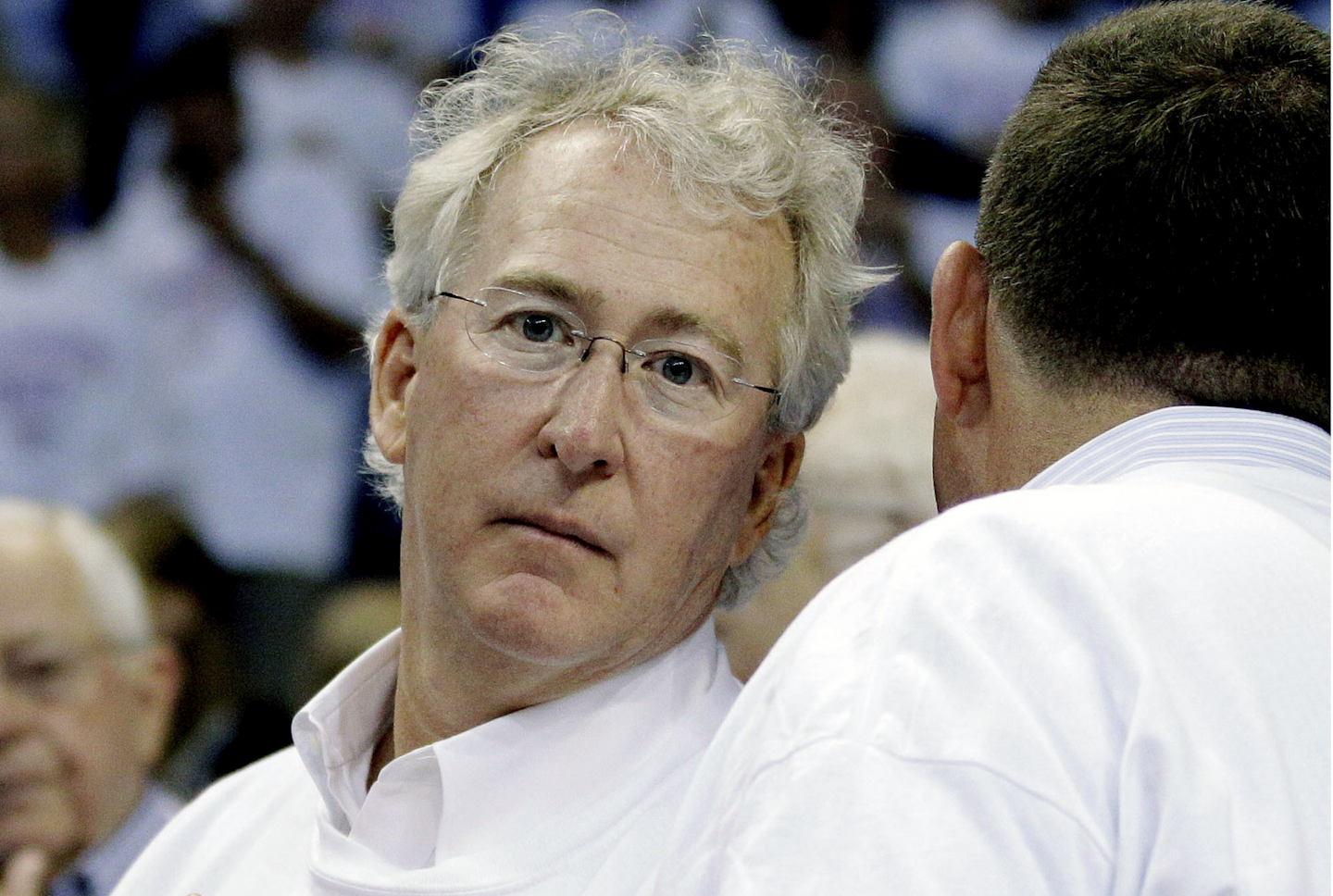 A Leader of The Shale Boom And Victim of Its Bust
The first fracking experiment took place in 1947 when one thousand gallons of napalm and sand were injected into limestone clogged with mud. But it took about 50 years before fracking became become recognized as one of the most significant technological advances of the century. McClendon was part the group of original "wildcatters" who seized the opportunity to build a fortune fracking for oil and natural gas.
An accountant and numbers guy, McClendon rose to power as the co-founder CEO of Chesapeake Energy in 1989. Chesapeake started with a modest 10 employees and $50,000. By 1993, Chesapeake was the most active driller of new wells. By 2008 McClendon was the highest paid CEO in the country. And by 2010 Chesapeake had 10,000 employees and was second in natural gas production only to ExxonMobil.
During the boom years, McClendon was known for his sharp mind and ability to wheel and deal oil and gas land. He got his start as a "landman" who negotiated deals to get landowners to allow drilling on their property. These skills came in handy as the gas boom propelled Chesapeake's prospects.
Gregory Zukerman, a Wall Street Journal reporter who chronicled the fracking boom, described McClendon in his book, "The Frackers" by writing, "McClendon stood out for his vision of a shale revolution as well as his comfort with heavy debt and aggressive trading."
When times were good, Chesapeake maintained a positive image and was known for its corporate generosity and the great benefits it gave employees including child care, a gym and a colony of bees.
But as times became harder, McClendon and the shale boom became a victim of its own success. The rise in natural gas production far outpaced consumption, which — coupled with the 2008 recession — spelled doom for many oil and gas drillers.
Stormy Waters
McClendon wasn't just known in the oil world. In 2006 he bought the Seattle SuperSonics basketball team and moved it to Oklahoma City where it was renamed Oklahoma City Thunder. Sponsored by Chesapeake, the team's home became the Chesapeake Energy Arena. Seattle fans were pissed.
In 2008 and 2009 when the value of Chesapeake shares began to plunge, McClendon and the company were suddenly in financial duress. And though oil prices recovered fairly quickly during the recession, gas prices stayed low. Instead of scaling back production, McClendon chose to keep pumping, which would prove to be a disastrous mistake.
According to the Financial Times, McClendon made up for the plummeting value of his shares in the company by securing a $75 million payout for himself and a $12 million collection of antique maps that hung on the company's headquarter walls. Investors were furious and even sued over the maps, which McClendon was forced to buy back.
McClendon also had to sell almost all of his wine collection which at one point was near 100,000 bottles.
Then times got worse.
In 2012, a Reuters report surfaced detailing how McClendon had a run a $200 million natural gas hedge fund on the side — a conflict of interest he failed to mention to Chesapeake investors.
Chesapeake and McClendon had also amassed a mighty debt burden that contributed to his ultimate downfall.
According to Forbes: [McClendon] 'borrowed' between $1.1 billion and $1.3 billion from shell companies linked to Chesapeake to buy personal stakes in various natural gas wells. These 'loans' were apparently an executive perk called the Founders Well Participation Program, which was not disclosed to shareholders. The fact that he was borrowing against the same wells that he was using as collateral for undisclosed 'loans' from Chesapeake was the final straw for Chesapeake's beleaguered shareholders."
McClendon stepped down from Chesapeake in 2012 and set up shop with a new company, American Energy Partners.
The Mystery of The Crash
The obvious question on everyone's mind now is: Did he drive his car into a wall on purpose?
The Justice Department had alleged that between 2007 and 2012, McClendon had colluded with another oil and gas company to secure land leases — so instead of competing with each other, the winner of the bid would simply provide an interest in the lease to another company. McClendon, who was 56, was facing 10 years in prison and $1 million in personal fines.
Reports from the scene indicated that just hours after the indictment was announced, McClendon swerved straight toward the wall and despite opportunities to correct his course, rammed head on into the concrete.
But McClendon had vehemently denied wrongdoing and said he was a scapegoat. His statements after the indictment raise doubts about his intention to give up a legal battle so soon.
"Anyone who knows me, my business record and the industry in which I have worked for 35 years, knows that I could not be guilty of violating any antitrust laws," McClendon said in a statement. "I am proud of my track record in this industry, and I will fight to prove my innocence and to clear my name."
The Oklahoma City police have said it will take a week or two before they can determine if the crash was deliberate.
Either way, despite McClendon's legal issues and whatever his faults, there's no denying his lasting legacy on the American energy renaissance.