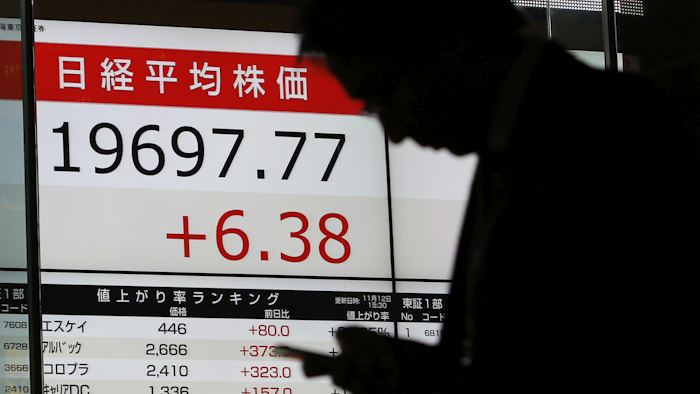 LONDON (AP) — World stock markets turned lower on Friday, shaken by another drop in the price of oil and as investors prepared for the Fed's key meeting next week on interest rates. France's CAC 40 shed 1.5 percent to 4,567.42 and Germany's DAX lost 1.7 percent to 10,423.10. Britain's FTSE 100 retreated 1.2 percent to 6,015.66.
U.S. stocks were poised to open lower. Dow futures were down 0.9 percent while the broader S&P 500 futures shed 0.8 percent.
The price of U.S. benchmark crude fell further, sinking 57 cents to $36.19 a barrel in electronic trading on the New York Mercantile Exchange. The contract fell 40 cents, or one percent, to settle at $36.76 a barrel on Thursday, its lowest level since early 2009.
The International Energy Agency on Friday forecast that the oversupply of crude would continue until late next year and demand would weaken, a dynamic that would continue to weigh on prices. Though the drop in the oil price can help consumers and businesses by reducing energy bills, the recent decline has been weighing on stocks as investors worry it is a sign of a weak global economy.
Market attention will also be turning to next week's crucial two-day Fed meeting that wraps up on December 16. Policymakers are widely expected to announce that they're raising key interest rates from their record low levels for the first time in seven years. Recent economic reports indicate that the U.S. economy is healthy enough to withstand a rate hike. Markets will be monitoring upcoming data, such as a retail sales report for November expected after Asian markets close, though it's not expected to greatly influence the Fed's decision.