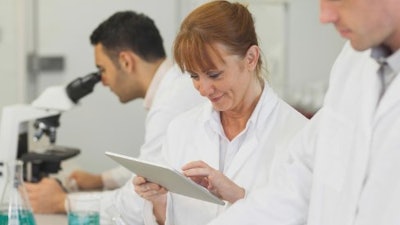 Companies in the chemical industry are facing fierce competition as they strive to drive sustainable innovation, growth, and profitability — especially after a decade of financial struggle and consolidation.
And even though the future looks bright, with the highest forecasted growth rates the industry has seen in more than 20 years, there are still immense challenges.
Like almost every other industry, chemical companies are looking for new ways to manage highly fluctuating economic conditions, uncertain markets, global competition, and continuously increasing regulatory requirements. So what will help these organizations drive innovation and value?
Looking ahead, here are six strategies that the forerunners in this industry are already adopting to advance beyond surviving to thriving.
Fully prepare for rapid globalization and growth. Leading chemical companies understand that rapid growth in new regions and markets via mergers and acquisitions is a key critical success factor. To achieve this, they are entering these markets with preconfigured, field-proven best practices and adaptive business processes for core functions that can be deployed and ramped up quickly. And they are eliminating historically grown complexity as they harmonize processes and operations on a global basis to establish a business model that is poised for sustainable growth and expansion.

Drive sustainable product innovation and integrity. Increasing global competition and new demands from the growing middle class in emerging countries is driving reduced product lifecycles and mass customization. But industry leaders know that speed to market must not compromise product quality and integrity. Therefore, they are accelerating the speed of innovation with integrated processes that drive rapid time to market while ensuring product safety and stewardship throughout the entire product lifecycle. And they are adopting holistic concepts, such as Cradle to Cradle, which target zero emissions and 100 percent recycling of waste.

Make the most out of existing assets. Chemical industry assets are capital-intensive – and because of the nature of the industry, there are always inherent risks associated with hazardous materials. Given this, the leading companies are using Big Data to maximize the use of their assets in a safe manner that doesn't compromise performance or safety. In the past, this huge amount of valuable data wasn't fully exploited because of the volume and its dispersed nature. But now, smart companies are leveraging that data for real-time analytics, performance insights, and predictive models to maximize overall plant and asset performance. This is a key success factor that adds tremendous business value and is clearly distinguishing leaders and innovators from average performers.
Excel at managing complex and volatile supply chains globally. There are major global shifts in demand and supply, triggered by the shale gas revolution in the United States and the rapidly increasing middle class in the emerging countries. These shifts add elements of volatility, uncertainty, complexity, and ambiguity (VUCA) to chemical supply chains. The leaders are responding with fully integrated processes, from planning to execution, that provide end-to-end visibility and compliance. These processes also allow for real-time event response, and leverage predictive models to overall mitigate short- and long-term risks of supply chain disruption. Consequently, the leaders are equipped with the necessary agility and responsiveness in their supply chains to stay ahead of competition.
Focus on greater profitability through customer-centric sales and service. Poor customer segmentation and pipeline visibility as well as inconsistent pricing policies can cause lost revenue and erode margins. Leaders are finding ways to increase visibility into sales performance, pipeline and price waterfall at individual customer and product level, and regional and channel performance so they can proactively manage prices and margins. In addition, they are implementing consistent policies around price setting, price execution, and delivered services across all channels to ensure sustainable growth of revenues and margins.
Proactively manage knowledge and talent. The issue of talent management is certainly one that can keep the CEO of any chemical company up at night. Global competition for talent is increasing and worldwide expansion requires relocating workers or recruiting from local talent pools, all while being sensitive to cultural issues. In addition, the issue of the aging workforce is quickly becoming a major concern, as the loss of institutional knowledge and a lack of manpower for the factory floors is threatening to undermine the forward movement of these companies. Therefore, to master talent management, market leaders are taking measures to better understand strategic workforce needs and, at a tactical and operational level, better manage the entire people lifecycle — from hire to retire. This includes looking into how to make jobs more appealing to the Millennials and exploring how to capture the life-long knowledge of Baby Boomers who are leaving the workforce.
Chemical companies merely need to look at the leaders in the industry — the companies that have a competitive stronghold — to see how these critical practices are leading to great success. And while it may seem like a daunting list, the adoption of some form of these success factors is truly what will take companies from merely surviving to thriving.
This article originally appeared on SAP's "Business Innovation" blog site.