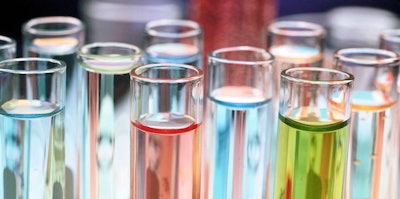 The American Chemistry Council released its Weekly Chemistry and Economic Trends Report last Friday, for the week of December 7-11, 2015. Highlights of the report included:
13 of the leading 20 indicators were positive.
Holiday spending has increased retail sales, but general economic reports showed wholesale sales and inventories were generally flat. This was echoed specifically in the chemical market
Imports were also down and small business optimism has begun to waver as economic improvement has not happened as quickly as many anticipated.
Oil and natural gas prices were down, which carries mixed economic ramifications. While consumers enjoy the lower prices, oversupply means less investment and job cuts for some suppliers.
New investments in chemical projects is up, with a total of 261 U.S. projects totaling $158 billion in the pipeline.
Railcar loading of chemical, a good real-time indicator of purchasing, was up for the week.
More specifically, overall chemical prices fell 0.2 percent in November, following an identical decline in October and 0.9 percent decrease in September. Pharmaceutical prices roles in November after declines in October and September.
Global semiconductor sales were up almost two percent.
Overall, the positive news for the industry comes from lower energy and feedstock prices. Combined with a strong consumer sentiment and holiday-fueled purchasing levels, the chemical market remains strong and steady.
To view the full report, click here.