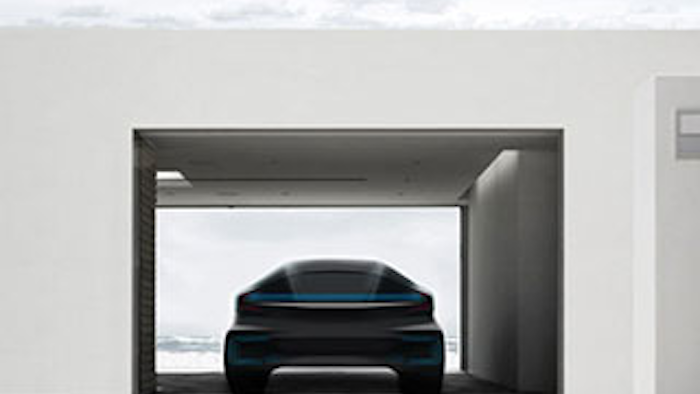 Mysterious electric vehicle startup Faraday Future this week announced plans to build a billion-dollar factory in order to begin producing cars in 2017.

The company — one of a number of nascent automakers hoping to challenge Tesla Motors in the electric car sector — is reportedly considering its native California, along with Nevada, Georgia and Louisiana, as the potential location.

Faraday expects to announce its choice of state soon and break ground early next year.

Officials could elect to build a new plant from scratch or renovate an existing facility; Nissan's former office in Gardena, California, will serve as the company's headquarters.

Faraday has quickly amassed a workforce that includes former employees of both Tesla and conventional automakers during its secretive 18-month existence.
Officials didn't disclose how the new plant would be financed.
"There is a significant investor who has an international profile and wants the company to stand on its own merits before making the association," spokeswoman Stacy Morris told the Los Angeles Times.

Tesla, meanwhile, is currently building a $5 billion factory in Nevada to supply batteries to its electric vehicles.