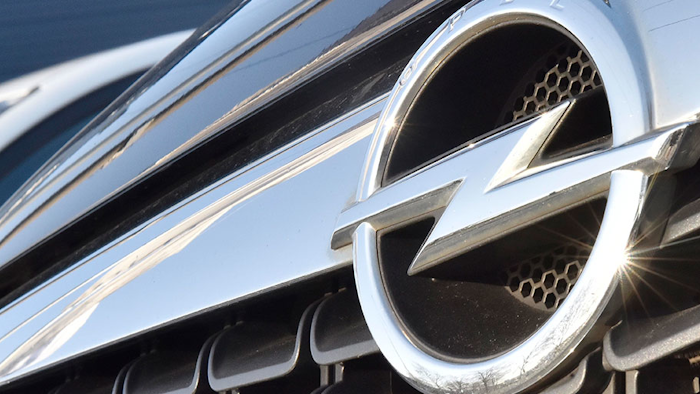 FRANKFURT, Germany (AP) — France's PSA Group, maker of Peugeot and Citroen cars, says it's exploring a possible takeover of Opel, General Motors' money-losing European business.
PSA Group said in a statement Tuesday that it was considering "numerous strategic initiatives" that would expand the existing cooperation, and that a takeover of Opel was one of them. PSA Group and GM are already involved in several joint projects in Europe.
GM said "there can be no assurance that an agreement will be reached."
Detroit-based GM is weary of having to report losses year after year in Europe, where it last made a full-year profit in 1999 on a pre-tax basis. An outright sale would eliminate the losses; but GM relies on Opel for design work and uses Opel models as the basis for GM models in other markets.
Rebecca Lindland, executive analyst for Kelley Blue Book, said that "Opel has been hemorrhaging money for the last 16 years, so hard decisions are on the table in (CEO) Mary Barra's version of a profitable GM."
Lindland said that untangling Opel from GM would not be easy but that "even if GM sells Opel to PSA, I can see a world where both companies continue with existing joint projects long into the future, as these types of engineering collaborations provide vital economies of scale on a local and global basis."
Combining PSA Group with Opel and its British brand Vauxhall would create the second-largest carmaker by market share in Europe, with 16.6 percent of sales according to 2016 figures. The combination would be second only to Volkswagen, with 23.9 percent, and would vault ahead of the Renault-Nissan alliance, which had 13.9 percent.
Being bigger can in theory bring per-vehicle cost advantages by spreading fixed costs such as investment in plants and equipment over a larger number of vehicles.
Efraim Levy, an analyst at CFRA Research, said that "deeper integration or partnership is more likely in our view than an outright sale" of Opel.
GM and PSA Group formed an alliance in 2012 in an attempt to make production more efficient. In late 2013, GM announced it was selling its stake, although the two companies continued working on joint vehicle projects. For instance, GM will make Citroen's forthcoming subcompact crossover vehicle beginning later this year at a plant in Zaragoza, Spain.
Since leaving bankruptcy protection in 2009, GM has lost $5.88 billion before taxes on European operations, according to government regulatory filings.
It had hoped to reach break-even in Europe by now, but last year posted a loss of $257 million despite selling 1.1 million vehicles, and even as GM as a whole turned in a robust profit of $9.4 billion. The company noted that the European operation would have broken even if it had not suffered a $300 million hit from the British vote to leave the European Union. The resulting plunge in the British pound shrinks the dollar value of earnings from its Vauxhall models in that market.
Barra has underlined the company's commitment to Opel several times in recent years. But she expressed dissatisfaction with the unexpected loss.
"We aren't satisfied with these results and the team is focused on mitigating the effect through further cost efficiencies" and new models, Barra said after the earnings update.
GM Chief Financial Officer Chuck Stevens said the company expected only a "relatively flat performance" in Europe this year.
Opel has had some success with the Mokka, which was ahead of the trend toward smaller SUVs. Its mainstay Astra hatchback, which competes with the Volkswagen Golf and the Ford Focus, won the European Car of the Year award. But it lacks larger SUV models that would bring fatter profits.
In 2009, GM agreed on a sale of a majority stake in Opel to Canadian car parts firm Magna International and Russian lender Sberbank but called the deal off as GM's fortunes improved following its bankruptcy restructuring.
Metalworker Adam Opel started making sewing machines in 1862 in his hometown of Ruesselsheim, Germany, where the company headquarters is still located. Opel added bicycles and then autos in 1899. General Motors bought Adam Opel AG in 1929.
___
AP Business Writer Tom Krisher in Detroit contributed to this report.