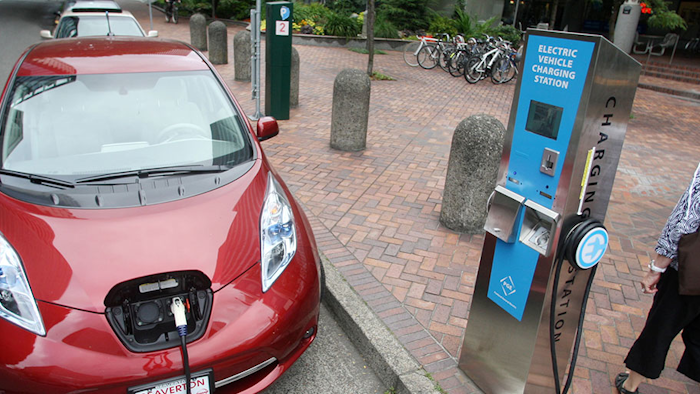 The Obama administration last week announced a series of steps designed to dramatically expand the number of charging stations available to drivers of plug-in electric vehicles.

The White House announced that nearly 50 entities signed onto a document of "Guiding Principles to Promote Electric Vehicles and Charging Infrastructure," including state governments, electric utilities and companies such as automakers Ford, General Motors, Mercedes-Benz, Nissan and Tesla.

The initiative aims to ensure that electric vehicles can be charged at home, at workplaces and along the nation's highways. The administration noted that the number of available plug-in electric models grew from one model to 20 over the past eight years while the number of charging stations climbed from less than 500 to more than 16,000.

A total of 35 additional businesses, universities and organizations committed to providing charging stations for their employees, while the Transportation Department called for nominations for designated "zero-emission" and "alternative fuel" corridors across the country.

"We can't have smart cities without smart highways," Transportation Secretary Anthony Foxx said in a statement. "Making sure drivers with alternative fuel vehicles can use the national highway system, rather than being limited only to local areas, is the next step in advancing America's transportation network."

The administration also sought applications for up to $4.5 billion in loan guarantees for development of commercial-scale charging facilities.

In addition, the White House announced a forthcoming guide to federal funding of electric vehicle infrastructure, called for local governments to purchase electric vehicle fleets at discounted rates and vowed to host a "hackathon" to develop new solutions for vehicle charging.