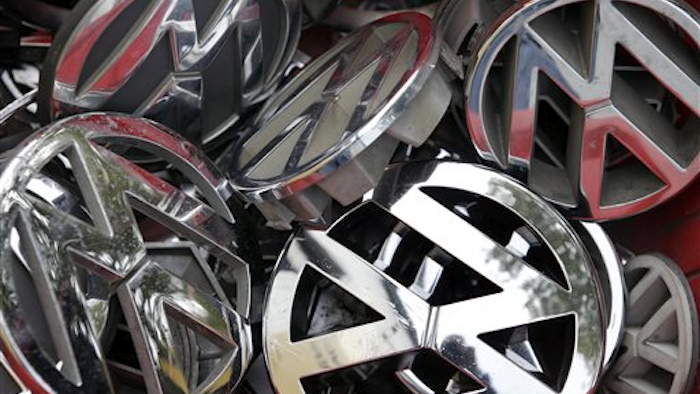 As the fallout from its cheating on emissions tests continues, a new report alleges that Volkswagen failed to report lawsuits over potential vehicle defects as required by federal law.
Bloomberg reported that of 13 lawsuits filed against Volkswagen in the last 11 years, only nine were reported to the U.S. National Highway Traffic Safety Administration.
The NHTSA maintains a database of such complaints in order to track possible vehicle safety issues; automakers must report the lawsuits to the agency within 30 days of the end of the quarter.
The four lawsuits in question involved accidents in 2007, 2008, 2009 and 2014. One person was killed and three others were injured in those accidents.
In the case involving the fatality, a lawsuit alleged that the side air bags of a 2000 VW Beetle failed to deploy in an accident in Portland, Oregon, in 2008. The case was dismissed.
Two other cases were located in Texas, while another involving an air bag remains pending in Pennsylvania.
The company was not found liable and no details of any settlements were available, but observers said that the NHTSA list — regardless of the outcome of a case — can provide vital clues about potential safety concerns.
"The accuracy of these reports can be influential in identifying trends that NHTSA would act on," Neil Steinkamp of Stout Risius Ross — the financial advising firm that reviewed the agency's database — told Bloomberg.
VW denied any defects in all four cases but a spokeswoman said it will cooperate with the NHTSA on an outside audit of its safety compliance practices. The data showed that VW reported complaints at the lowest rate of any major automaker over the past 10 years.
The report also noted that Honda was fined $70 million late last year for underreporting accidents, including some that involved defective Takata air bags. Ferrari was also fined last year, while the NHTSA is reviewing violations by Fiat Chrysler.