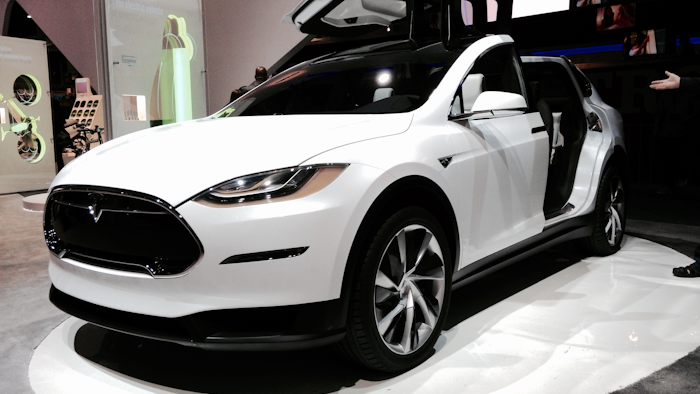 Tesla Motors will begin delivering its new all-electric SUV to customers at the end of the month with a price tag starting in the six figures.
CEO Elon Musk tweeted that Tesla's Fremont, California, factory will hand over the Model X starting on September 29.
The company also invited selected customers to pre-order customized versions of the Model X at a beginning sticker price of $132,000.
A model upgraded with "ludicrous" speed — which can travel from zero to 60 miles per hour in 3.2 seconds instead of the Signature model's 3.8 — will run another $10,000.
A less expensive version of the Model X will become available at a later date; reports expect the price tag to start at about $75,000, although Tesla believes that qualifying tax credits and fuel savings should drop the car's actual cost to owners by thousands.
Musk also indicated that the forthcoming Tesla Model 3 — a smaller, cheaper alternative to the Model S — will require the use of the company's new battery factory in Nevada. Production is expected to begin in two years and pre-orders for the $35,000 car will begin in March 2016.