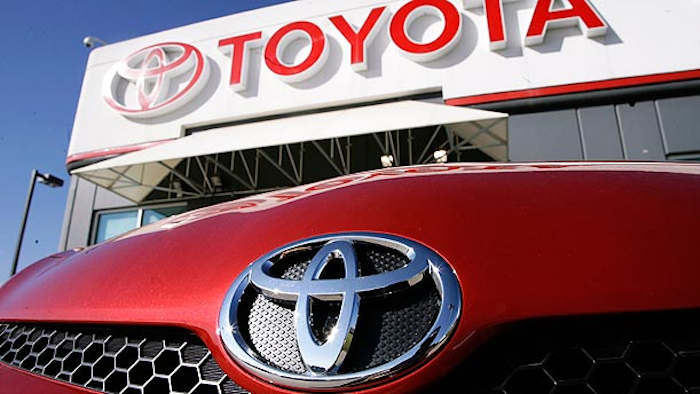 Toyota Motor Corp. retook the top spot in global vehicle sales for the January to September period of 2015, data showed Monday, after surrendering it to Germany's Volkswagen AG now stung by an emissions scandal.
Toyota said its global vehicle sales, including those by subsidiaries Daihatsu Motor Co. and Hino Motors Ltd., stood at 7,498,000 units, down 1.5 percent from a year earlier. Volkswagen sold 7,430,800 vehicles.
Toyota gave up the top spot to Volkswagen for the first half of 2015.
It was revealed in mid-September that Volkswagen cars had been fitted with software that can cheat on emissions tests, which could bode well for Toyota in terms of global sales despite weak demand in Japan.
For the nine-month period, Toyota's domestic sales dropped 7.8 percent from a year earlier to 1,646,000 units amid the lingering effects of Japan's consumption tax hike in April last year.
Lower gasoline prices helped lift Toyota's sales in the United States, sending overseas sales to a record high of 5,852,000 units, up 0.4 percent from the previous year.
Sales of Volkswagen group vehicles grew in Western Europe but suffered in emerging markets during the same period. In China, the German automaker recorded a 5.2 percent year-on-year drop.
Meanwhile, the domestic output of vehicles by Japan's eight major automakers posted a 7.3 percent year-on-year fall for the April to September period to 4,177,318 units, as sales of minivehicles remained sluggish, data released by each company showed.
Japan raised its ownership tax on minicars with engines no larger than 660 cc in April.
The eight automakers' overseas production in the six-month period rose 4.2 percent to 8,881,415 vehicles while exports edged down 0.1 percent to 2,062,543 units, according to the data.