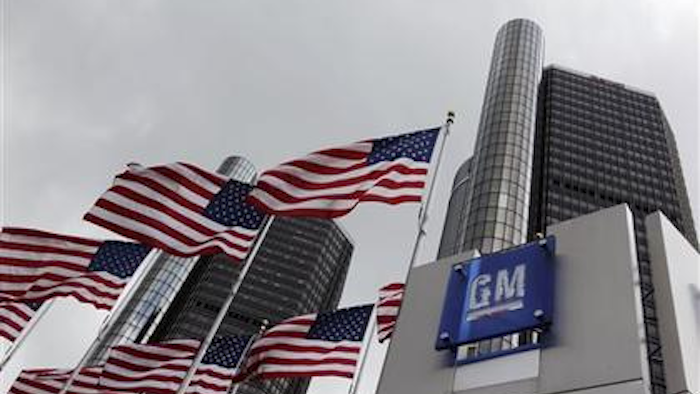 The nation's Big Three automakers each reported their best July sales totals in nearly a decade on Monday with numbers that far exceeded analysts' expectations.
General Motors posted a 6 percent increase in vehicle sales compared to July of 2014, and sales of Chevrolet, Buick, GMC and Cadillac models were the best for any July since 2007. Buick led GM's brands with an 18 percent increase, while Chevy's pickup, SUV and van sales set a record.
Ford sales increased by 5 percent during that span for the company's best July since 2006. F-Series pickups grew by nearly 5 percent, while Ford's SUVs jumped by 11 percent. Lincoln's new SUVs also prompted the brand's best numbers in a decade.
Fiat Chrysler, meanwhile, posted its best July sales since 2005 after a 6 percent gain compared to the previous July. The Chrysler 200 and four Jeep models recorded their best July sales ever.
Among overseas automakers, American Honda Motor Co. and Nissan Group each reported nearly 8 percent sales growth in July.
Honda trucks grew by more than 16 percent while the CR-V model recorded its best July ever. Nissan, meanwhile, set a July record prompted by a 22 percent jump among crossovers, trucks and SUVs.
By contrast, Toyota reported a 0.6 percent increase in sales volume compared to the previous July and Toyota model sales fell compared to July 2014. The company's light trucks, however, set a sales record and its Lexus luxury SUVs also saw strong numbers.
Those six companies combined for more than 75 percent of the U.S. auto market share in June, according to The Wall Street Journal.