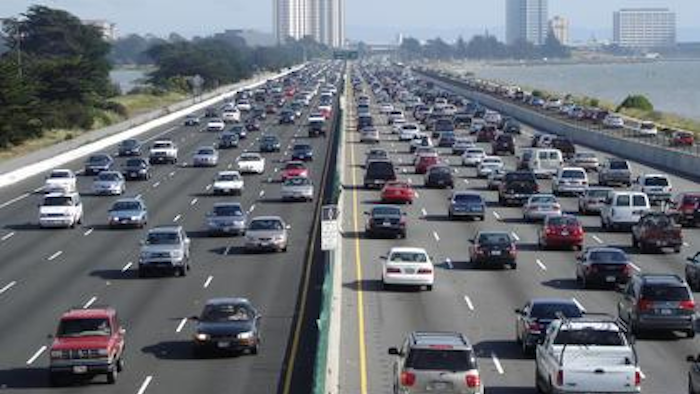 The nation's largest auto companies each reported double-digit sales increases in the U.S. last month, led by Ford's 23 percent jump compared to September of 2014.
Ford sold 221,599 vehicles in September, led by truck sales at their highest September level since 2006 and SUV sales that recorded their best September since 2003.
Ford's Lincoln line grew by 20 percent compared to the previous September.
Ford sales and service vice president Mark LaNeve also said that sales of vehicles equipped with its EcoBoost engine set a record with three months left in the year.
General Motors, meanwhile, sold 251,310 vehicles across its four brands last month, a 12 percent increase compared to September of 2014.
GMC paced the company with a nearly 24 percent jump, while Chevrolet increased by 11 percent. Cadillac and Buick grew by 8 percent and 5 percent, respectively.
Fiat Chrysler sold 193,019 units last month, a 14 percent increase. The Jeep brand alone posted a 40 percent increase and the third-best sales month in its history.
Among foreign automakers, Toyota sold 194,370 vehicles last month for a sales increase of more than 16 percent, while Honda set a new September record with sales of 133,750 units — a 13 percent increase.
Nissan Group sales increased by 18 percent after moving 121,782 vehicles. The Nissan brand grew by 17 percent while Acura increased by more than 30 percent.
Those six companies represented more than 75 percent of the U.S. auto market in August, according to numbers from The Wall Street Journal.
The robust sales numbers were at least partly due to a later Labor Day weekend, which counted toward August sales numbers in 2014.
Volkswagen, meanwhile, reported a sales increase of just 1 percent amid the fallout over its diesel emissions scandal.