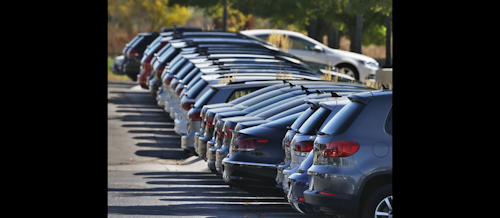 The largest U.S. automakers reported stagnant sales numbers in May despite more strong performances by trucks and SUVs.

Among Detroit's "Big Three," General Motors and Fiat Chrysler reported sales declines of about 1 percent as Ford sales climbed by 2 percent.

Toyota, meanwhile, also reported a slight sales drop compared to May of 2016 as Japanese counterparts Honda and Nissan indicated sales gains of 1 percent and 3 percent, respectively, over that span.

Those six companies comprised more than 75 percent of the U.S. auto market in April, according to numbers from The Wall Street Journal.

Although last month's sales were bolstered by one additional sales day compared to May 2016, companies noted that larger vehicles continued to sell at strong paces — often at the expense of smaller vehicles.

Ford highlighted a record month for SUV sales and a 13-year high in sales of F-Series pickups. FCA's Ram pickup brand grew by 8 percent while GM's retail crossover sales jumped by 19 percent.

Nissan added that its trucks, crossovers and SUVs combined for a 22 percent sales increase, with dramatic increases for both its Armada full-size SUV and Titan pickup.

The numbers continued to indicate that 2017 sales could fall short of 2016's record high, and analysts previously voiced concerns that growing dealership inventories could result in more discounts that erode automakers' profits.