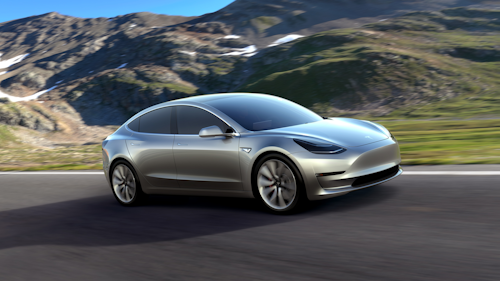 Tesla Motors plans to part ways with the camera supplier for its semi-autonomous driving system after their current contract expires.
Officials with Israeli visual technology company Mobileye suggested that the decision stemmed in large part from the first fatal crash involving the "Autopilot" system.
Joshua Brown, an Ohio entrepreneur, was utilizing Autopilot to drive along a Florida highway in early May when a tractor-trailer turned in front of him. The Tesla Model S software did not recognize the trailer against the brightly lit sky and neither the driver nor vehicle made any attempt to brake before the collision.
Tesla argued that the system appeared to be working as intended and stressed that drivers must remain focused on the road with their hands on the wheel. The crash, however, prompted multiple federal highway investigations.
Mobileye acknowledged that its current technology was unable to identify cross-traffic but noted that its next camera would include that capability.
Executives also said that they disagreed with Tesla about how its technology should be implemented. The company works with some two dozen other automakers and recently announced an autonomous vehicle partnership with BMW and Intel.
"I think in a partnership, we need to be there on all aspects of how the technology is being used, and not simply providing technology and not being in control of how it is being used," Chief Technology Officer Amnon Shashua said in an earnings call, according to The Wall Street Journal.
The news led to a steep drop in Mobileye's stock price.
Tesla CEO Elon Musk, meanwhile, said that the news was not "unexpected" and noted that the company continuously seeks to internalize its operations.
"We're committed to autonomy," Musk told USA Today following the opening of Tesla's "Gigafactory" in Nevada. "They'll go their way and we'll go ours."