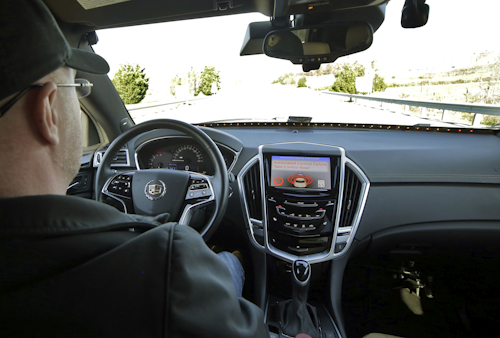 Michigan economic development officials this week approved millions in preliminary funding for an autonomous vehicle facility on the site of a former General Motors plant.
The Michigan Strategic Fund backed a grant of nearly $3 million for the American Center for Mobility, Michigan Economic Development Corporation officials announced Tuesday.
The ACM, which aims to develop advanced mobility vehicle safety systems, will be housed at the Willow Run facility in Ypsilanti. The Associated Press reported that the site is expected to feature test tracks and road simulators, including urban, suburban and rural settings and a high-speed loop.
Ford opened Willow Run in 1942 to build B-24 bombers during World War II; GM bought the plant in 1953 and produced transmissions at the site until its closing in 2010.
The center is a joint initiative of state government agencies, business groups and the University of Michigan, and will include auto industry and local advisory boards.
The grant funding will contribute to property acquisition, environmental and consulting costs and startup support. The AP reported that the center will require a total of $79 million for the project. Federal funding would contribute to that amount, but the center expects to seek another $17 million in state assistance.
In addition, the Michigan Strategic Fund this week approved equity investment in state funds transferred to the current property owners. MEDC said that officials would pursue closing on the Willow Run site "in the coming months."
Gov. Rick Snyder said that the establishment of the center would help maintain the state's leading position in auto industry and bolster job creation.
"Michigan is proud of its auto heritage, but our goal is to be the leader in this industry for generations to come," Snyder said in the statement. "We need to stay on the cutting edge of technology connected with our vehicles."