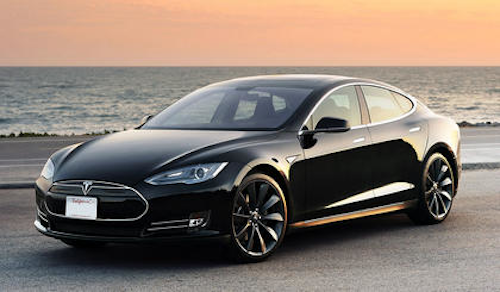 Tesla released a software update Sunday that will enable its high-end vehicles to park themselves. An impressive improvement in itself, the company expects the update will allow cars to drive themselves cross country in just a few years.
An improvement upon a 2015 update that brought to its cars autopilot features relating to safety and convenience, the new Tesla Version 7.1 update will take the Tesla Model S or Model X into the home garage itself. Upon arriving at the driveway, the owner can push a button to activate a process which will open the garage, drive the vehicle into the garage, park it, and turn the vehicle off. Conversely, the owner can send for their car when they want to leave by pressing a button that will open the garage door, exit the vehicle from the garage, and have it sit and wait until the driver chooses to leave. Once out and about, the car will also have the ability to park itself in close quarters.
In a blog post announcing the news, the company encouraged its customers to first try the new update out on private property so that they can become more comfortable with the Beta stage upgrade.
Also known as Summon, the feature marks a step toward an even larger goal set up by the company and its CEO Elon Musk.
"Eventually, your Tesla will be able to drive anywhere across the country to meet you, charging itself along the way. It will synch with your calendar to know exactly when to arrive," the company said.
In a tweet sent Sunday, Musk said that Summon should be able to autonomously take the car anywhere connected by land and not blocked by borders within two years.