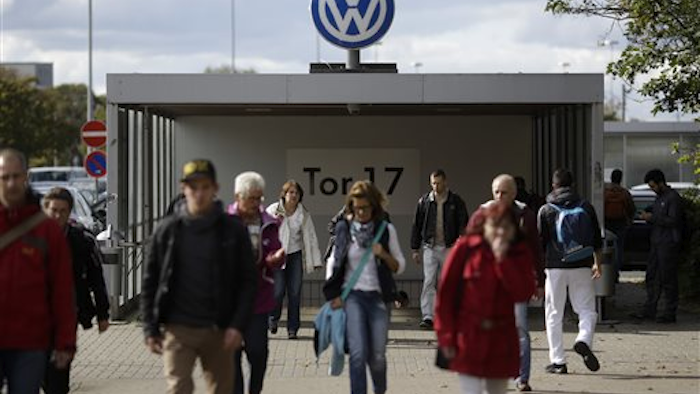 Volkswagen, already reeling from a scandal involving diesel emissions, reported on Wednesday that a separate problem related to carbon dioxide emissions is much smaller than first feared.
In early November, the German automaker said that it found "unexplained inconsistencies" in the carbon dioxide emissions of 800,000 vehicles with a potential economic risk of nearly $2.2 billion.
An internal investigation, however, found that the vast majority of those models corresponded to their original emissions determinations.
Only nine model variants showed evidence of emissions deviations during VW tests, which translated to just 36,000 vehicles. They included versions of the Golf, Jetta, Passat, Polo and Scirocco.
The company said that affected models would be measured again by a neutral technician prior to Christmas. VW would the adjust figures to account for deviations — generally only a few grams of carbon dioxide — "in the course of the normal processes as required."
"This means that these vehicles can be marketed and sold without any limitations," the company said in a statement.
VW added that its suspicions that fuel consumption figures were unlawfully changed was not confirmed.
About 11 million VW vehicles worldwide, meanwhile, were equipped with software designed to manipulate emissions of nitrogen oxide from diesel engines. An initial report about the scandal from the company could come later this week.