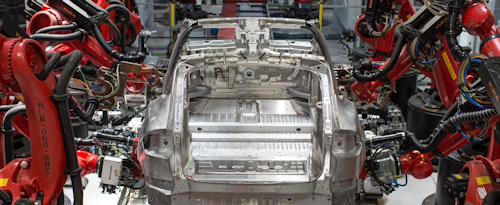 In the wake of a dismal third quarter, Tesla has annouced its decision to acquire Perbix, a private machining firm that designs, builds and services highly-automated, high-volume manufacturing machinery. 
According to a report from CNBC, Minnesota-based Perbix has been a supplier to Tesla for almost three years. 
Earlier this month, Tesla reported a massive $619 million quarterly loss and that it would be unable to meet its 2017 production goal for the Model 3 sedan. 
According to The Verge, Tesla only built 260 Model 3 vehicles in its third quarter, significantly below its desired 1,500 units.
Although specific terms of the deal were not disclosed, Perbix CEO James Dudley will reportedly receive about $10.5 million worth of Tesla stock.
In a statement, Tesla said, "With the acquisition of Perbix, Tesla further advances its efforts to turn the factory itself into a product to build the machine that makes the machine."